Headlines
Sunday Monitor
Call for an inclusive film policy in state
Garo film society gives suggestions on draft film policy for overall growth of the industry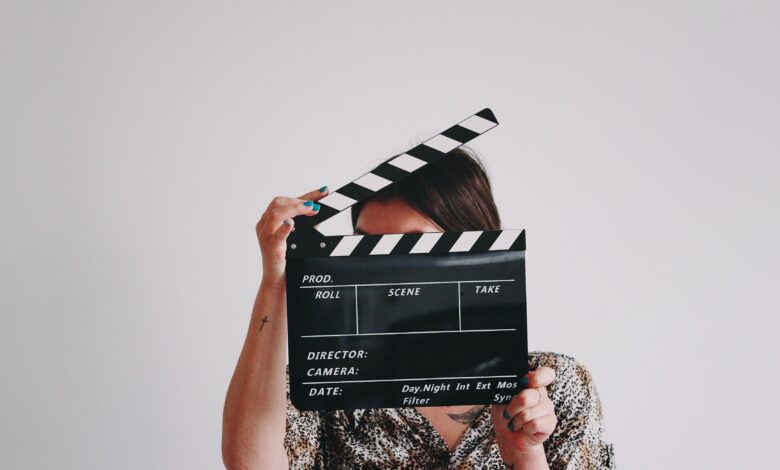 When we discuss films in Meghalaya, it's always Khasi film history that comes to the fore. Not much is talked about the contributions of Garo filmmakers in shaping an industry that is still in a nascent stage in the northeastern state. In fact, the draft film policy that has been prepared by the Meghalaya Filmmakers' Association, and which is currently being studied by the state government, is "highly Shillong and Khasi Hills-centric and does not include the film history of Garo Hills or its current state", feels Tura-based Society of A'chik Film and Entertainment (SAFE). Hence, the society has prepared its draft of suggestions to make the state film policy inclusive and progressive.
Like Shillong, Tura in West Garo Hills and Williamnagar in East Garo Hills were once film hubs where Hindi and English films were screened regularly. The two prominent cinemas were Chabi Ghar in Tura and Sarilla Cinema in Williamnagar.
The mid-eighties witnessed a rise in Garo regional films, of which Balgaotaigen and Nikjagringa were acclaimed. Later, in the early part of the current millennium, a wave of popular feature films was seen, and among them, Awili by Dipu Marak and Rasonggri by Silseng Momin are worth mentioning.
In 2003, the Association of Film Producers of Garo Hills (AFPGH) was established to promote and support the Garo film industry. Deepak N. Marak (Dipu) was the president and James Pangsang K. Sangma was the Secretary. Six producers from the group are empanelled producers for DDK Tura and three producers are empanelled with DD North East, Guwahati.
Accolades for Garo films & directors
Over the years, the Garo film industry has only been enriched by the works of young filmmakers like Dominic Sangma (Read: A'chik film body seeks action from DIPR for exclusion of Dominic from Cannes) and Supriya Prasad Raunier.
Sangma's short film Karyukai Inc. got international recognition in 2010. In 2014, his short film, Rong.kuchak won the National Award for 'Best Student Film' and went on to be screened at various film festivals, both nationally and internationally.
Ma'ama became the first Garo film to win multiple film festival awards at the international level, including securing a National Award. Sangma's latest work, Rapture, has already travelled to the Cannes Film Festival.
Most recently, in 2022, Raunier, a Tura-based director, received acclaim for her documentary Portrait of a Willow Woman. It has been screened in Stuttgart, Melbourne and London. She also bagged the 'Best First Time Female Director' Award as well as the runner-up award in the 'Best Documentary' category at the Out of the Can International Film Festival held in Nottingham in 2022.
Besides, Garo Hills have several talented technicians who have and can contribute immensely to the growth of Meghalaya's film industry. Among the noted personalities is sound technician Mikhail Marak, who won awards in the Asian Film Academy Section in Busan in 2014 and bagged the National Award-Best Sound Design for students' film in 2015.
Among the noted actors from the region are Simon George Marak and Jesse James Marak who have worked in telefilms like Apne Log, Parakjajok Maina and Tengton, among others.
"It is fair to state that the contribution to the film industry of Meghalaya by the people of Garo Hills is exceptional, thus, these voices along with many more from the region should be granted a seat at the table while deciding the future of cinema in the state," according to SAFE.
Suggestions for film policy
SAFE, in its suggestions draft, emphasised the need for setting up a separate department for films to facilitate a single-window solution for filmmakers and other stakeholders in the industry.
"Film is an amalgamation of various art forms, apart from disseminating information. All the important aspects of filmmaking, such as cinematography, acting, writing, music, design, etc., come under art and culture. It would be appropriate and effective to give Art and Culture Department as the main body and the Public and Relations Department (can) assist in releasing and broadcasting (of films)," SAFE observed in its draft.
For boosting infrastructure for the growth of the regional film industry, SAFE has suggested a 50% subsidy on loans for the construction of cinemas, film and sound studios, and post-production studios. This subsidy can be a "10-year plan from the moment the policy is passed" after which it can either be removed or amended accordingly.
The society also suggests setting up 100-150-seater theatres in district headquarters as this would help in promoting local language films, both long and short forms.
Revenue & funding
For revenue generation, advertisers, both private and government, can buy screening space before a showcase so that the money earned can directly go to the state exchequer. Besides, the society says the ticket sale revenue can be shared between the government and the filmmakers/producers under an agreed ratio. "This incentivises filmmakers to generate more content," it asserted.
SAFE has also laid down a plan for a funding institute to support filmmakers. It has categorised the funding as Development Fund, Production Fund and Post-Production Fund, pointing out that each category will have a set of rules and criteria for application. A committee of experts can be formed to select the projects for funding.
SAFE called for a Meghalaya Film Development Society that will comprise at least seven nominated members from the film fraternity, performing arts and journalism. It also seeks to have equal representation by Khasi, Jaintia and Garo tribes.
Among other suggestions, SAFE sought recognition of and financial support for national award winners. "Therefore, any film winning National Award from the state in any category should be recognised and given financial support as a gesture of appreciation to encourage more filmmakers to make better and quality films like other states of India," it says.
Film tourism
Film tourism is one of the main focuses of the first draft policy prepared by the Meghalaya Filmmakers' Association. Film tourism has also been mentioned in the draft Tourism Policy of the state government that envisions promoting niche eco-friendly tourism.
The first draft has suggested forming an empowered committee to determine the rates for shooting in the areas under the jurisdiction of all municipal bodies, rural areas and the properties under the state government. The members also want a film facilitation cell that can implement the Film Tourism Policy.
SAFE suggests opening post-production suits that can be rented out to filmmakers across the country. "People from the mainland, especially Mumbai, are always on a lookout to get out of the city. Unfortunately, no state-of-the-art editing suits exist outside of the metropolitan. The same revenue earned can go back into promoting local talent and the state film industry in general," it says.
SAFE has shared its suggestions with the Mass Media Department of St Anthony's College in Shillong which is the coordinator for the film policy.
Meghalaya has some of the most talented filmmakers in the North East who have brought pride to the state by winning national and international awards. However, local film lovers do not often get to watch their films, especially those made with a shoestring budget, because of high distribution costs. In a situation such as this, it is important that policy is put in place. Now, it is up to the experts to develop a comprehensive policy from the draft and the suggestions so that all stakeholders benefit from this and the industry is propelled to a growth trajectory.
~ Team Sunday Monitor