Feature
Sunday Monitor
Willow woman of WGH
Supriya Prasad's documentary on the life & struggles of an octogenarian from an obscure village near Garobada will be screened in Germany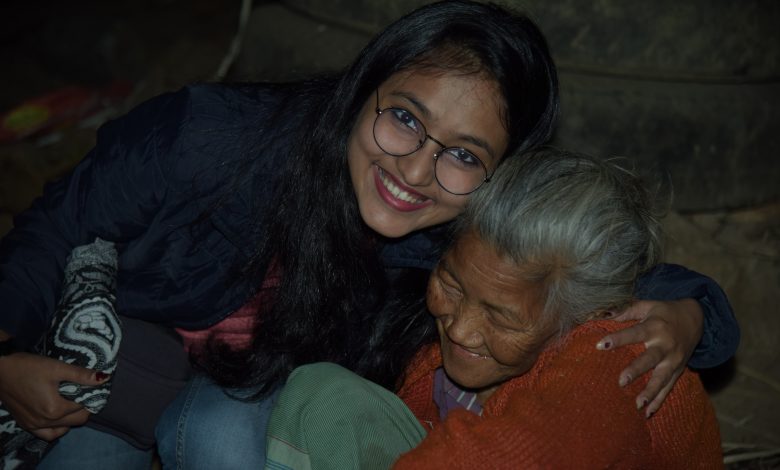 An octogenarian vegetable seller changed Supriya Prasad's life. The old and uneducated Koch woman's grit and exuberance made the young and educated screenplay writer restless and drive her quest for learning more about the life of the survivor who "died and came back again".
Portrait of a Willow Woman is the debut documentary film by Prasad, a young alumnus of Film and Television Institute of India (FTII) in Pune, the den that gave refuge to several talented filmmakers, cinematographers, editors, screenplay writers and actors in the country.
Prasad was born and brought up in Tura. After finishing school, she moved out of the state for higher studies. As a conventional Indian family would expect, she completed her software engineering from an institute in Rajasthan.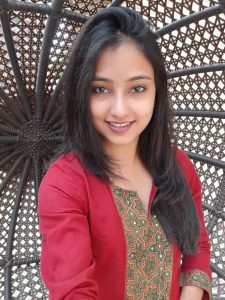 "My family has academicians and government employees. None had any idea about the media world, especially the film fraternity. It was a struggle to realise your dream but I was convinced and determined to achieve it, even if that called for revolting against my parents," Prasad told Sunday Monitor on phone from Mumbai, where she is currently working with Balaji Telefilms.
Prasad met Deeptimoni Hajong in Tura when the latter would come to her house to sell vegetables. "She was really close to my mother. They would talk and have tea together. I was at awe of the woman because she was so active even at the age of 82. Not only that, her two children are mentally unstable and that has been documented in the film. Her struggle and endurance fascinated me," said the 27-year-old documentary filmmaker, who started looking for the woman when she came home after the FTII course.
Finding Hajong was difficult but not impossible. She is the hunchback of Harigaon village near Garobada in West Garo Hills. Her spinal cord juts out as she walks or bends. But Hajong is indomitable and nothing, not even a rat-hole in the house, misses her eyes. She was cheated of Rs 10,900 by a Garobada bank. But nothing could weaken the spine, afflicted with osteoporosis. Hajong keeps fighting.
Prasad, along with her father, went out in search of the woman after she came back home in 2017. "My confidence was boosted by Aditya Kripalani, who produced the documentary. He was convinced after listening to the story and pushed me to start documenting. He also told me to not only write the script but also do the cinematography," she said.
Hajong, or Masi (aunt) as Prasad and her two siblings called her, travelled over 40 km every day to Tura to go from house to house to sell vegetables. She wakes up at 4 am and works till midnight. She goes to the field, tends to the garden around her house, cooks and takes care of her mentally ill children. Her wrinkled face does not ask for sympathy but seek answers to the questions which bemused her.
"Never during the film I had the heart to direct her to this or that. Rather, I followed her with the camera in hand
and abstained from using the tripod. How can you expect an octogenarian struggling to survive to follow instructions," said the director.
The film — which is in Bengali, Koch and Garo — was shot in January-February of 2019. It was winter and Prasad had to travel every morning to Hajong's village. "I would take a few days' break and start again. Her struggles made me more determined to tell the story," she said.
Prasad's film is not only a chronicle of the life of an old woman in an obscure village in the northeastern state of Meghalaya but also a documentation of the social evils and the inequality. Poverty, superstitions and struggle of a single mother are stark in the film. "I won't die easily, I am born in poverty," says Hajong.
When Prasad asks about her husband, she says, "Why will I remember him? He is dead… alcoholic people are not aware of timings."
One cannot escape the reality of the matrilineal hill tribe in the North East. Portrait of a Willow Woman will be screened at the 18th Indian Film Festival at Stuttgart, Germany. The film is also competing for the coveted German Star of India Award.
"Before picking up the camera, I wasn't sure if I could shoot and direct it all by myself without any training or experience. As until this film, I had never operated even a DLSR. But the urge to tell the story outweighed my inhibitions. I was adamant to tell the story and so I just went with the flow. And my cinematographer friend, Rachit Pandey, helped me with the basics of camera before I went to shoot. My producer, Aditya Kripalani, encouraged me that I could do it and he showed immense faith in me. Also, Film and Television Institute gave me the confidence to make this film as it introduced me to the world cinema when I was a part of screenwriting course at FTII before shooting this documentary. I want to thank my patient editor, Joydip Das, who spent several months editing it. I'm thankful to my producers Aditya Kripalani and Sweta Chhabria Kripalani and everyone whom I met along this journey," says Prasad.
Prasad, who has also done a documentary on waste management in Tura for Doordarshan, says filming the documentary was a learning process and she learned all the disciplines of filmmaking. She is probably the only woman in the North East after director Rima Das who shot a film all by herself. "Das always inspired me. I am so grateful to her. After the documentary shooting was over, I messaged her," said the young filmmaker, who is working on a feature film in Hindi.
Hajong does not know about the international acknowledgement of the film on her and Prasad, who is currently in Mumbai, wants to break the news personally. "Masi is an inspiration. I came to know about the Stuttgart film festival after I came back to Mumbai. Sadly, Masi does not have any contact number. I want to revisit her and share the news," she said, adding, "Like a willow tree that is strong and can endure nature's wrath, Masi keeps up with life and refuses to break in the face of crisis."
~ Team Sunday Monitor
Photos sourced