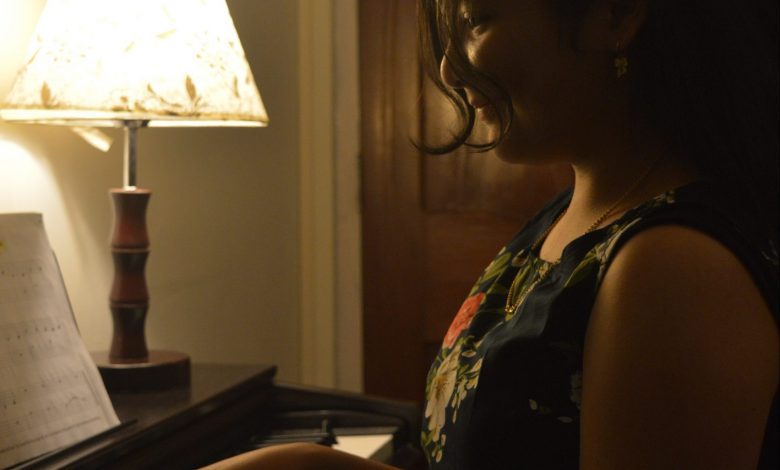 Would you like to meet the friendly dragon who stood up against its clan to save other animals? Or do you feel pity for the mischievous cat that lost its tail after eating a magic gold fish? No wait, the little girl who lost her dog, Angel, needs help. And don't forget to be happy for the village toy-maker who finally gets recognition.
Don't be baffled by the characters because they are all real in Tiana Dora Nongkhlaw's fantasy land. You can have a glimpse of it in the 10-year-old author's debut book, Lost Angel and Other Stories, which was published last November. And as you explore Tiana's wonderland, do not forget to applaud the young author, who is one of the two winners of this year's creative writing competition organised by Dubai-based The Hive and Young Author Academy. There were over 200 submissions.
A student of Class V at Loreto Convent, Tiana is not only a voracious reader but also a prolific writer and story-teller. "I love to tell my stories to my five-year-old brother," says the author during a viryual interview with Sunday Monitor.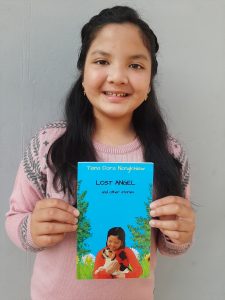 "Be it encyclopaedia, science fiction or any book, she just grabs it and finishes in no time. I was surprised how fast she finished the Harry Potter series. So, I bought her a Kindle because it was difficult, and unsafe too, to get hard copies during the pandemic. Now, she can browse and read any book of her choice," says father Banshem Tham.
The young author loves Enid Blyton's works and enjoys reading fantasy stories. Her world of imagination secreted in a diary is equally vibrant. According to Tiana, she sits down to write whenever "an idea comes to my mind" but often she would leave the stories unfinished because of academic pressure.
However, the pandemic last year came as a boon in disguise because it gave Tiana enough time to finish her book, a collection of short stories and poems. "The book was published in November and is now available on Amazon and Kindle and can be ordered on Bookdepository. It is yet to be available in the Indian market but can be ordered online," says Tham.
Tiana has also designed the cover of her book and did the illustrations with the stories. "We (my wife and I) wanted her imagination to reflect in the book and we encouraged her to do the illustrations herself. She has a nous for art and is always eager to transform old and regular stuff with colours and designs. So, we thought why not the book cover. I only put the picture on the cover and she did not like it," laughs Tham.
"But why is your brother, the listener of your stories, missing in the illustration?"
"I have written a poem about him and it is on display in the classroom," Tiana replies to the question with a bashful smile.
Bubbling with ideas, the author is planning a series of books. In fact, she has already started working on her second book, which is a novel.
"I have read her story. I think it is incredible that a young girl like her has such a vivid imagination and a beautiful mind," says Malavika Varadan of The Hive.
Tiana's thoughts and imaginations are all in her three notebooks, "one for stories, one for quotes because they are interesting and one a journal".
When she meets with a writer's block, she takes the help of her parents to get over it. "We, at times, brainstorm
on the ideas she has. Whenever she is stuck with a story, we sit and discuss the why's and how's of the problem. It helps," says Tham.
The parents have always been encouraging and allow her to be independent. After a year of online classes, Tiana now converses with teachers and friends to solve problems. But the pandemic has affected her as much as it has many children here and around the globe. "Online classes are fine but I miss school and my friends. But I do get in touch with friends on WhatsApp… No, I am not planning to write about the pandemic," Tiana replies to a question on how she is coping with the new arrangement.
Tiana, who is fond of dragons and names each of her stuffed toys, does not like children to be forced to read and feels that an individual should explore the world of books voluntarily. "No one should read because they are told 'Oh, you have to read'. Everyone should enjoy what they are doing. At the same time, too much of time spent on mobile phone is not good. There has to be a balance," is the advice from a wise nine-year-old writer, who plays piano and wants to be an expert in guitar.
Her first book has given her much recognition among friends and teachers. "My friends want to read the book. My teachers congratulated me and I went to school once to meet the principal. I was very nervous," she says.
The fantasy land of Tiana expands and thrives on her dreams. She loves to dream about the things she reads and the lateral world that grows around the reality she has to deal with. "I like daydreaming too," she giggles.
Her wildest imagination? To get a cheetah cub for a pet.
~ Team Sunday Monitor