Headlines
Cherish family, police file statements before commission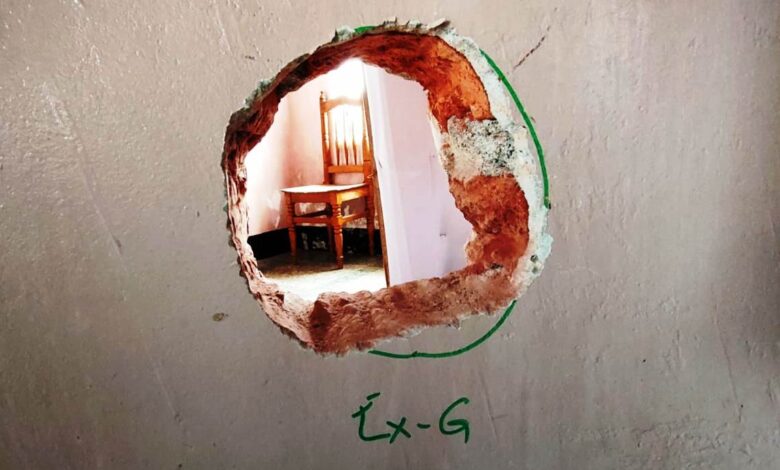 Shillong, Sept 25: The family of Cherishstarfield Thangkhiew and the police separately filed thier statements regarding the killing of Thangkhiew on August 13.
The son of Cherishstarfield said the family filed the statement supported by a lawyer and the details cannot be divulged.
"Our statement and response is more ore less like what we had already spoken to the media", he added.
A government official said the police have also filed a statement regarding their stand on the incident, also through a lawyer
The judicial inquiry commission constituted by the state government to probe into the killing of former HNLC leader Cherishstarfield Thangkhiew has issued a public notice asking people to furnish statements in connection with the incident.
The one- man judicial inquiry commission headed by chairman of  Meghalaya Human Rights Commission (MHRC) Justice (retd) T Vaiphei had given time till September 25 for people to submit their views.
"The commission by this public notice calls upon all persons/officials, who are acquainted with the incident which took place on August 13, at about 3 am at the residence of (L) C Thangkhiew at Mawlai Kynton Massar, Shillong to furnish to the commission a statement about the incident and every statement so furnished shall reach the office of the commission, which is located at Meghalaya Human Rights Commission Campus, Old Arunachal Pradesh Secretariat, Cantonment Area near Anjali Petrol Pump, Shillong – 793001 on or before September 25, during office hours,"  the secretary of the one-man probe panel had said in a notice on September 10.
"Be it noted that the commission, in the absence of any rules framed in this regard by the state government or till the time such rules are made by the latter, has decided to adopt the provisions of the Commission of Inquiry (Central) Rules, 1952, mutatis mutandis, to regulate its proceeding (including the fixing of places and times of its sittings and deciding whether to sit in public or in private) as contemplated by Section 8 of the Commission of Inquiry Act, 1952," the notice said.