Headlines
CM gives clichéd answer on MLA, says law will take its course    
Conrad non-committal on action against Thomas Sangma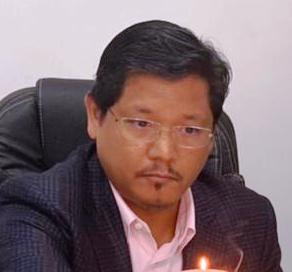 Shillong, June 3: The law will take its own course was the clichéd answer of Chief Minister Conrad Sangma on Thursday when the journalists  asked him about any action against NPP leader Thomas Sangma, who is accused of rape by a city based woman.
Sangma, who represents North Tura, is the chief adviser to chief minister and general secretary of NPP.
Earlier, the Leader of Opposition Mukul Sangma had also spoken on similar clichéd lines by saying that let the law take its own course.
Conrad said since the case is of a very personal nature, he doesn't want to respond as it is something that has happened at an individual level.
He, however, added that the government will ensure that the law takes its course.
"We will ensure proper investigation. We will ensure that truth comes out with proper investigation and that there is no influence or no pressure from anywhere that may affect the investigation process…that is the only thing that the government can say from its side," Conrad said.
To a question, the chief minister said if it had happened to somebody else it would not have come out in this manner in the media.
"The person happens to be a political leader but nonetheless still an individual and a citizen and therefore, with that in mind it is at the individual level, so whatever it is, the government has no comments on individual matters related to individual people," he said.
When asked whether the government will take action by removing him from the post of the chief adviser to the CM, Conrad said it would not be fair to just jump to conclusion as the investigation is yet to complete.
Conrad said, "It will be very unfair for us to simply jump into conclusion, it will be appropriate for us to ensure that we are fair to everybody that includes both the people concerned. Therefore, only a proper investigation and the facts once they come out will give light to the entire situation and then based on that investigation, we can take necessary action and we will take action if that is the case."