Headlines
CM orders probe into rice diversion
Retired judge & team approved for MeECL investigation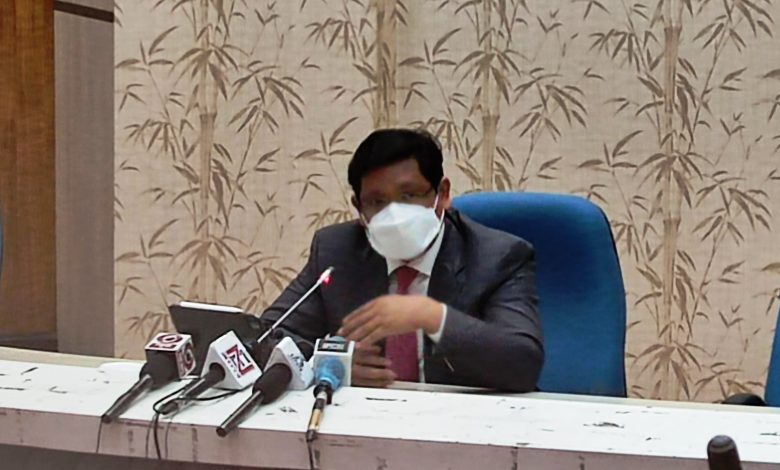 Shillong, June 28: After instituting a commission of inquiry into the irregularities in MeECL, the state government has decided to set up an independent inquiry into utilisation of nutrition programme of the social welfare department following the alleged rice scam.
Chief Minister Conrad Sangma told reporters on Monday that to ensure transparency, the state government is ready to institute another commission of inquiry into all aspects related to nutrition programmes.
Sangma also announced the final approval of a retired judge and his team to probe the alleged irregularities in MeECL.
The independent probe into rice scam is in the wake of allegations made against the implementation of the supplementary nutrition programme (SNP) under the ICDS scheme following the rice seized from Boko in neighbouring Assam.
Stating that the process will start within a day or two, Sangma said that the inquiry committee would be headed by a retired judge and will be given two-three months' time to submit its report on the matter.
He said people of the state have been asking about this issue and the government will be happy to give all the details as required by them.
According to the chief minister, there has been slight confusion on the subject as there are certain sections who may try to come out and twist the information and facts and try to look at only certain facts.
"Therefore, we want to be very transparent and we want to assure the people that there is no such scam or any kind of misappropriation that is taking place. So for their satisfaction, we are ready and we will be setting up an inquiry into this," Sangma said.
To a question on sub-standard nutrition items being supplied to Anganwadis, the chief minister said that these products as per reports available with the government are tested once in every three months. "Let a proper inquiry go into all these aspects", he said.
Regarding the rice sanctioned under the midday meal scheme in view of the closure of all the schools, Sangma said the rice is being provided to children although not in the school premises.
"I have received some pictures about a week back of children in Garo Hills who are receiving this, so it is being given to them though the schools are not there,"he said.
The chief minister added that the inquiry would also look into this matter to set the record straight.