State
Coke factories in JH have no green clearance: SEIAA
James Sangma assures action against illegal activities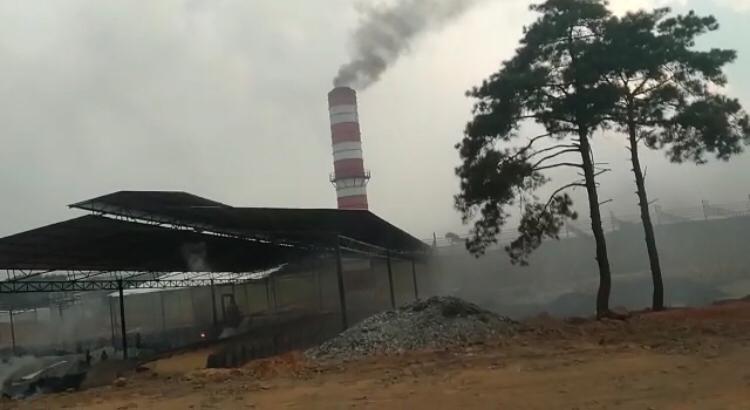 Shillong, July 1: The State Environment Impact Assessment Authority (SEIAA) on Thursday said none of the coke factories operating in the two districts of Jaintia Hills has mandatory environmental clearance.
Responding to a complaint lodged by the Hynniewtrep Integrated Territorial Organisation (HITO) against illegal coke factories in the region, SEIAA said no application has come from "any coke plant for environmental clearance in the prescribed limit".
This was despite the fact that according to the EIA Notification 2006 under the Environmental (Protection) Rules, 1986, the category with threshold limit of up to 250,000 MPTA falls under SEIAA.
The SEIAA letter also stated that issues related to the Air & Water (Prevention and Control of Pollution) Act do not come under its purview.
HITO president Donbok Dkhar said despite media reports against these illegal coke factories, the government is denying the existence of such criminal activities.
According to him, the Assembly's Committee on Environment has also taken note of the allegations and conducted site inspections recently.
HITO pointed out that the illegal coke factories pose a greater threat to the land and its people "since the authority has categorically stated that issues related to the Air and Water (Prevention and Control of Pollution) Act do not come under the purview of the SEIAA".
"People want to know Mr Chief Minister Sir, what do you have to say about this revelation? We want to know why the honourable Forest & Environment Minister visited East Jaiñtia Hills on June 30. Is the Meghalaya Democratic Alliance going to deny the existence of illegal coal factories even to the Assembly Committee," Dkhar asked.
The organisation also demanded that the chief minister come clean on the matter and immediately order the shutting down of all illegal coke factories in the state.
Later in the day, Forest and Environment Minister James K Sangma assured that the state government would act against illegal coke factories.
"Let me be very clear on this that the government will not tolerate any kind of illegal activities and if there are such kinds of coke plants which are functioning illegally, we will spare no efforts to close them down," James told reporters.