Headlines
Complaint against low quality pipe lodged even before NGO move: minister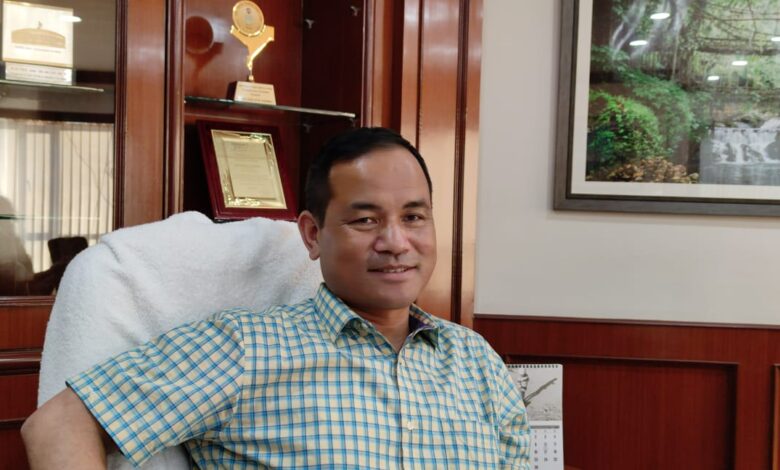 Shillong, Dec 17: PHE minister Renikton Lyngdoh Tongkhar has said even before the complaint of KSU, the issue of low quality pipe was taken up with the company .
Speaking to reporters, Tongkhar said action will be taken incliuding blacklisting the company if it continues to supply GI pipes of 'inferior quality'.
"If repeated again, it will be the responsibility of the state government to take action against the company, either to stop the payment or even to blacklist the company," Tongkhar told reporters on Friday.
The KSU demanded setting up of a magisterial inquiry into the supply of low quality GI pipes for the implementation of the Jal Jeevan Mission (JJM).
Tongkhar said the department had already directed the Jindal India Ltd, a Kolkata based company to replace the inferior quality GI pipes, before the KSU detected the incident.
"The KSU found the anomalyon December 15, but the department had already detected before this and had issued a letter to the concerned company on December 6, for immediate replacement of the inferior quality pipes," he said.
Tongkhar informed that the company had claimed that due to bulk supply, mistakes might have been made while loading the pipes. "However, we are on the job to take action and ensure this is not repeated in the future," he said.
When asked if an inquiry would be set up, the Minister however said that the department will examine the matter.
"It is early to conclude if it was intended or it was by mistake. The department is looking into this," he said.
The minister also informed that a third party was supposed to check and certify the pipes supplied to the state government.
"So here again there is a question to the third party who has checked and inspected the pipes because from the state government we expected to get good quality pipes as checked and certified by the third party," he said.