State
Cong delegation in Assembly to challenge merger of rebel MLAs to TMC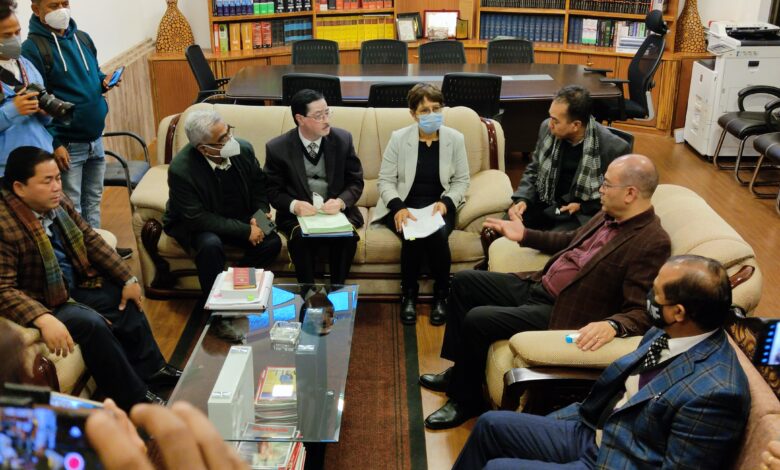 Shillong, Nov 29: A Congress delegation led by MPCC president Vincent Pala is in old Assembly.
A meeting by the Congress team assisted by advocates is in progress with the Assembly Speaker Metbah Lyngdoh to raise objection to the merger of 12 Congress MLAs to TMC.
Besides Pala, the delegation consists of MLAs, Ampareen Lyngdoh, Mohendro Rapsang, PT Sawkmie and MDC PN Syiem.