North East
Cong takes dig at Centre over China renaming places in Arunachal Pradesh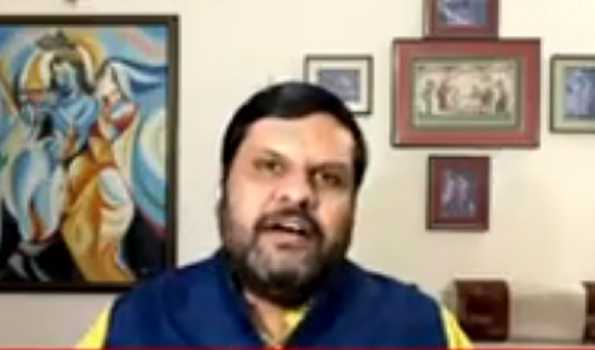 New Delhi, Dec 31 (UNI): The Congress on Friday took a dig at the Centre and Prime Minister Narendra Modi over reports that China had renamed some places in Arunachal Pradesh, asking should government's response be restricted to ban on Chinese applications only.
"China had renamed 15 places of Arunachal Pradesh. This is a very serious issue as it is related with the territorial integrity of India. Government is silent on 'mischievous' act of China," Congress spokesperson Gourav Vallabh said at a press conference.
Attacking the BJP-led NDA government he said, "Our soldiers laid their lives for the country. Why BJP government is disrespecting their valour and sacrifice? Why PM Narendra Modi is silent and hesitant to take name of China? Should government response be restricted to ban on Chinese applications? The PM should come forward and break his silence."
Last year, between June and September, India blocked 224 Chinese applications, including popular video making application TikTok, under 69 A of the Information Technology Act on grounds that the Chinese were engaged in activities that were detrimental to the sovereignty and integrity of India.
"We are doing trade of $100 billion with China. Is this the government's response to China? No response is synonymous to PM's '56-inch chest'," he said.
Meanwhile, former Congress president Rahul Gandhi in a tweet said, "Wise and strong decisions are needed for the security of the country. Success cannot be attained through hollow rhetoric."
On Thursday, the Ministry of External Affairs (MEA), in response to a media query regarding reports of China renaming some places in the frontier state said, "This is not the first time China has attempted such a renaming of places. Arunachal Pradesh has always been, and always be an integral part of India. Assigning invented names to places in Arunachal Pradesh does not alter this fact."
Arunachal Pradesh shares a boundary of 1,080 km with the Tibet autonomous region of China.