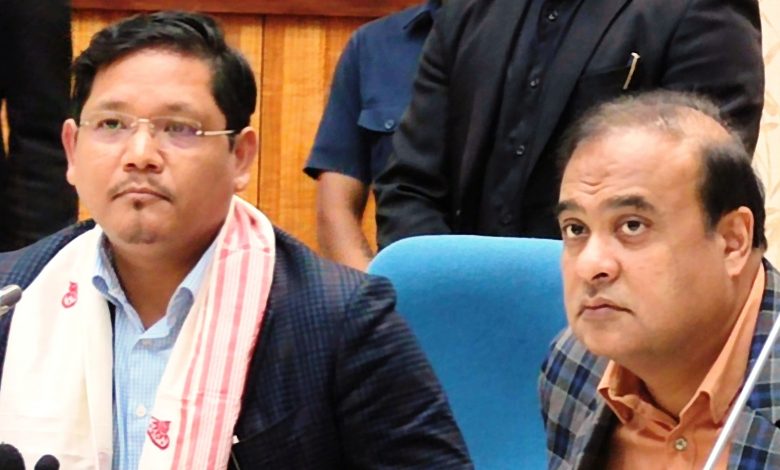 New Delhi, Dec 21 (UNI): Assam Chief Minister Himanta Biswa Sarma will meet his Meghalaya counterpart Conrad Sangma in Guwahati on Wednesday to discuss the inter-state border issue.
Sarma met Union Home Minister Amit Shah on Tuesday to discuss the Assam-Arunachal border dispute. Arunachal Pradesh Chief Minister Pema Khandu attended the meeting too.
"We discussed Assam-Arunachal boundary issue, and it was fruitful. We want permanent solution to the matter," Sarma told reporters here, shortly after the meeting.
In the meeting, the CM said he and his counterpart Khandu kept their views on the long-pending issue before the minister, and added that both of them will meet again on the same in January next.
Sarma said during the meeting, the minister also took their views on the Chakma-Hajong issue related to Arunachal Pradesh.
Khandu, in his 75th Independence Day address, had reiterated that all border disputes with the neighbouring Assam would be settled out-of-court and the state government would make claims and carry out all the exercises, taking into consideration the apex court-appointed 'local commission' report.
The Arunachal Pradesh government had constituted a High Power Ministerial Committee (HPMC) headed by state Home Minister Bamang Felix.
Last month, Shah had held a meeting with Sarma and Mizoram CM Zoramthanga over boundary issue. Both the CMs had agreed to constitute a committee each to resolve the issue through 'dialogue'.
Last week, Union Minister of State for Home Affairs Nityanand Rai had said in the Lok Sabha that Centre acts as a facilitator for amicable settlement of inter-state border disputes.