Headlines
Conrad to meet Himanta on Saturday for border talks date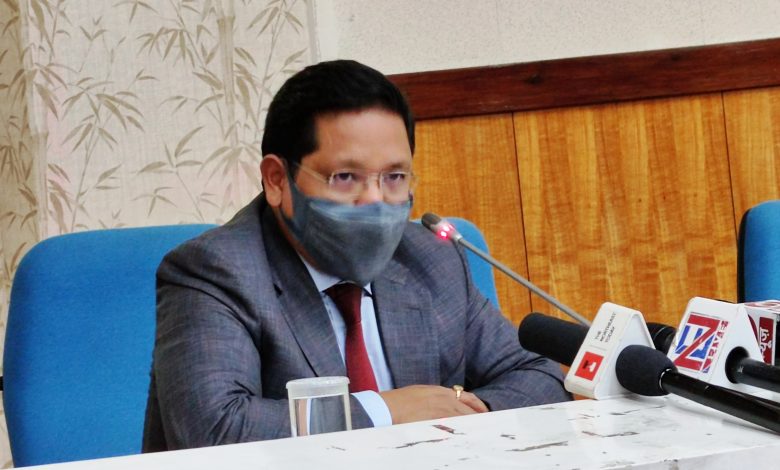 Shillong,  July 16: Chief Minister Conrad Sangma will meet his Assam counterpart Himanta Biswa Sarma on Saturday  to schedule a date for border talks to end the dispute once and for all.
"I will be meeting the Assam CM tomorrow evening in Guwahati. The meeting is again more of an unofficial level as I had mentioned earlier…we have been having unofficial discussions on this very important subject many times and tomorrow is a continuation of that. While we sit we will also fix a date for our official meeting between the two governments," Sangma said during his weekly news briefing on Friday.
The pending border dispute was discussed during the meeting of the MDA held on Friday as the Union Home Minister Amit Shah is scheduled to visit the state on July 24.
The Centre wanted both the states to resolve the boundary dispute by next year as it coincides with the 75th year of India's Independence.
Sangma said he decided to start the process of consultation with the stakeholders on the issue. "Therefore, we thought that consultation with the political parties would be the first one and after this, many will follow," he said.
There is a need to involve different social organisations, headmen, Nokmas as the government will have to go across the board to ensure more inclusion of the people who matter in the process.
To a query, the chief Minister said the state government would discuss the long pending boundary issue with the union home minister.
"We will also be discussing many development issues that are there as the union home minister is the chairman of NEC. He is also very keen to discuss the afforestation and conservation works especially in Sohra area," the chief minister said.
All the chief ministers of the North East have been invited during Shah's visit to discuss issues that are common to the region.
"Apart from that, obviously state specific issues including the eighth schedule, issue of the sixth schedule amendment – all these matters will also be discussed with the home minister," he said.
Boundary commission
On the question of setting up a boundary commission to resolve the boundary dispute, Sangma said the issue will also be discussed although it is not so simple.
"This will require not just a commission – if you say a commission to look into the facts and figures but  it is a lot to do with the political will also – so we have to really see it from all angles – We could look into that suggestions also but nothing has been decided yet," he added.
To another query, the chief minister said that a lot of the decisions and discussions need to be done in an informal way and added that as issue has been lingering for 50 years, there should be an amicable solution.