Headlines
Court concerned as govt plans central jail in business centre at New Shillong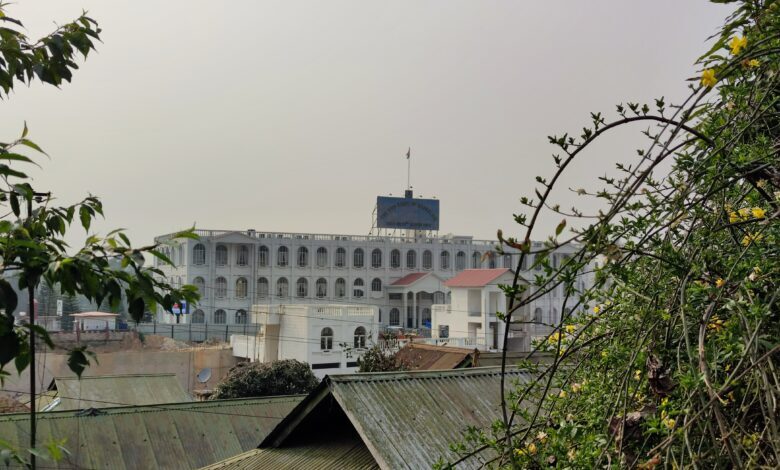 Shillong,June 6: The High Court of Meghalaya has asked the state government to consider whether it would be appropriate to construct the new correctional home (jail) in New Shillong township, which has been identified as the business district of Shillong in future and where all major administrative wings, including the new Assembly, are coming up.
The division bench comprising Justice Sanjib Banerjee and judge W Diengdoh, while hearing a PIL, said that the area has NEIGRIHMS and the new campuses of the Indian Institute of Management and the National Institute of Fashion Technology.
In the event New Shillong develops as it is proposed, correctional home in the middle of the business district may be found to be inappropriate in the next 20 or 30 years by the time the place is developed.
The state said though the construction work has not commenced, Rs 70 lakh out of the proposed initial expenditure of Rs 7 crore has already been released for the project.
It was submitted that as far as the correctional home at Shillong is concerned, a new block has been substantially constructed to accommodate the huge number of inmates.
According to the state, the construction of the part for convicted inmates and another part for under- trials and mentally challenged inmates is complete to the extent of 80 percent and an additional dining hall and kitchen are complete to the extent of 70 per cent.
Facilities for transgenders
The court saud facilities must be created at all correctional homes for transgenders or members of the LGBTQ community, particularly keeping in mind that they are not harassed by the other inmates.
Court said the matter will be taken up after six weeks  in the hope that temporary additional facilities at the present Shillong correctional home would be ready by then.
The next hearing will be on July 18.