Headlines
DC responsible for granting permission to political meeting: Dy CM  
Crowd at recent BJP meeting at Laban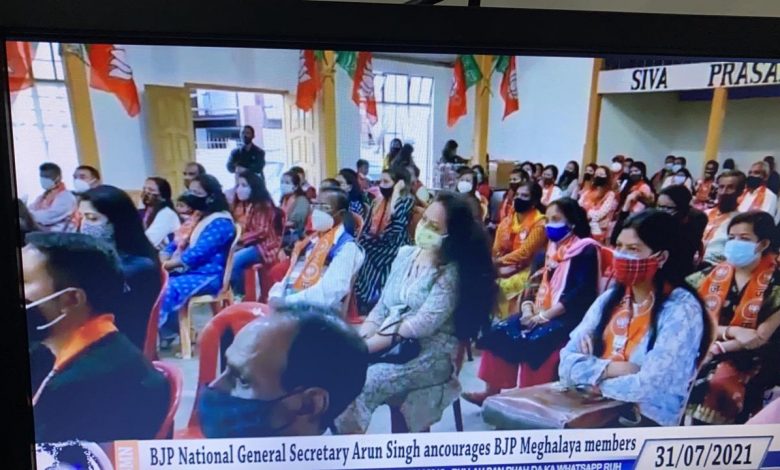 Shillong, Aug 5: Deputy Chief Minister Prestone Tynsong in–charge health and family welfare said deputy commissioners are responsible for granting permission to hold political meetings.      
Regarding a complaint against the recent party meeting organised by the BJP during the visit of its national general secretary Arun Singh, Tynsong  said as far as granting permission is concerned, the deputy commissioners are being authorised.
"Of course there are certain issues where the DCs always send the applications to the political department," he said.
Tynsong said he is not aware of the political meeting held by BJP, but added, "Obviously the deputy commissioner will assess on the ground whether the space is good enough that social distancing can be maintained or not. That is why we decided that DCs are the best people to grant or not to grant NOC."