Headlines
No lockdown but go for vaccination: Tynsong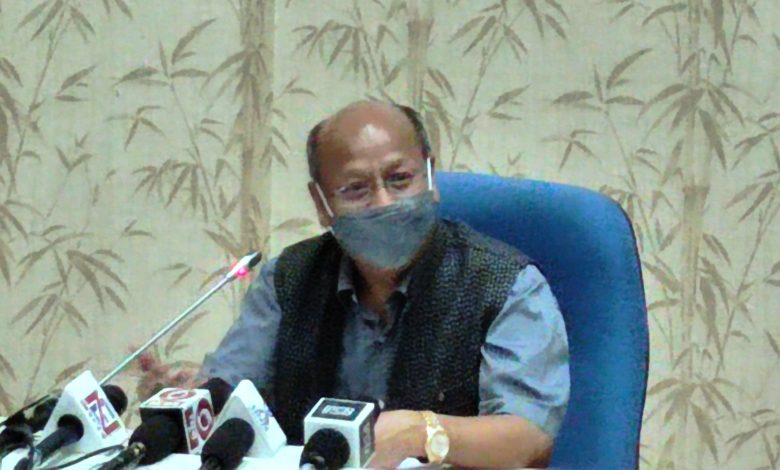 Shillong, Aug 7: Deputy Chief Minister in-charge Health & Family Welfare Prestone Tynsong on Saturday said there would not be any lockdown but people should go for vaccination.
While ruling out any possibility of a total lockdown despite the uncontrolled surge in the number of Covid-19 cases, Tynsong said," No, we don't want to go back to lockdown and that is why we keep insisting and requesting people for vaccination," he said.
He told reporters on Saturday that vaccination is the only weapon to fight against the Covid -19 pandemic.
Tynsong said the positivity rate in the state is quite worrying for the government as cases keep on increasing every day.
"Compared to Assam which has a positivity rate of not even 1 percent, the positivity rate in our state is beyond 10 percent," he said.
Tynsong also informed that the percentage of vaccination in the state is very low.
"Only 45 percent of the population has so far been vaccinated. Therefore, I urge the 55 percent who are yet to be vaccinated to take the responsibility of getting themselves vaccinated," he said.
"This vaccination is also free of cost and vaccination centres are being provided to each and every village – you don't have to come to Shillong it is at your doorstep, so we request please vaccinate as it is the only weapon to fight against Covid-19," he added.
Delta variant still active
The deputy chief minister said medical experts have revealed that the state has been affected by the delta variant of the Covid -19 right from the start of the second wave in April, earlier this year.
He said the difference between the first wave and second wave is that the infection during the first wave is 1:3 (that means one positive case will affect only 3 other persons) while the second wave is 1:6.
"If you multiply the six cases, it will come to about 36 which is very dangerous. That is why even till today the cases keep increasing," he said.
Stating that people are still thinking that the first wave and second wave are the same, Tynsong said, "I am telling you this second wave or delta variant is highly infectious."
"We are trying our best from the government on how to control the spread of this disease but the government alone cannot do it. We need the responsibility of each and every household and citizens to strictly follow the protocols issued by the government through the health department," he said.