Headlines
Don't demoralise medics, Tynsong tells Congress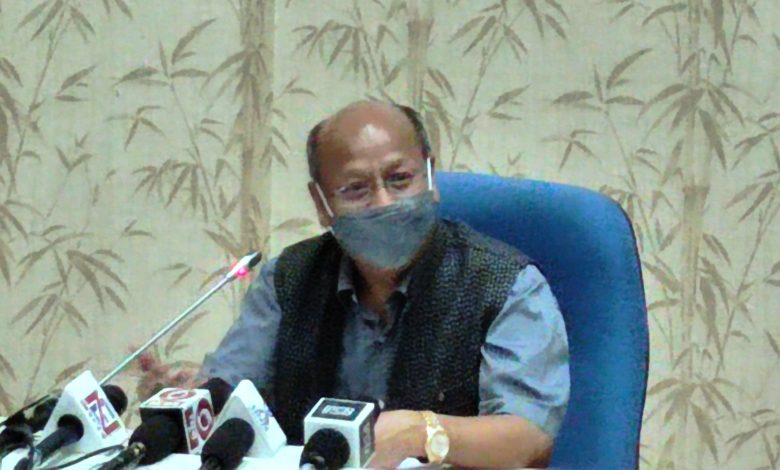 Shillong,  Aug 9: Deputy Chief Minister Prestone Tynsong has asked the Congress to stop demoralising the doctors and health workers who are fighting against the Covid-19 pandemic.
"We  are here to ensure the safety of the citizens of the state. This is our priority…whether you object to it, you oppose it or you criticise it, we welcome all," Tynsong, who is holding the health and family welfare portfolio, told reporters on Monday.
Reacting to the allegation made by Congress leader Mukul Sangma that the state government has failed to handle the Covid 19 pandemic and left it to the people to deal with the situation, Tynsong requested the Congress to refrain from making such statements which demoralise the doctors and health workers in the state.
"Any persons who just alleged like that please understand don't demoralise our DHS, don't demoralize our doctors upto the PHC level and don't demoralise our nurses up to the sub centre level and please don't demoralise our Ashas and Aganwadi workers who are working so hard without any sleep," he said.
"Just to criticise that the government has given up I think that is not the end of the story. So I would request everybody be it opposition Congress, be it NPP or be it any party, let us work jointly. I am here to accept the suggestions and views submitted by all concerns. We are here to listen and we are here also to implement those suggestions submitted by different stakeholders," said the deputy chief minister.