Headlines
Don't rush,Tynsong tells new vaccination group   
Change narrow definition of frontline workers: NGO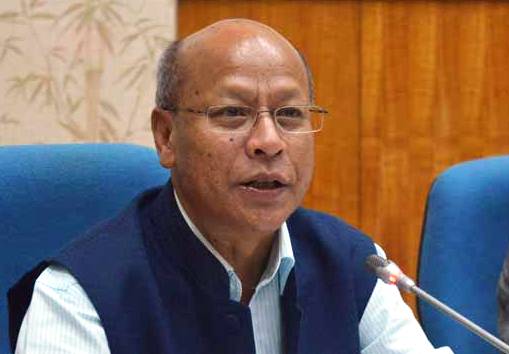 Shillong, May 13: Deputy Chief Minister Prestone Tynsong has asked those who have registered under category of 18 to 44 years of age for vaccination not to rush and overcrowd the vaccination centres.
The government has fixed vaccination for the group from May 14.
"The portal which registered the applicants is full in Shillong and other districts are also facing the same which shows that those aged between 18 and 44 are willing to go for vaccination. We don't want rush and hence we regulated that those persons will get details where to carry out vaccination in their mobiles. It will be instructed, hence we request all to follow the messages strictly", Tynsong said.
Workers Power petitions CM
Later, in a letter to Chief Minister Conrad Sangma, the Workers Power of Meghalaya said that low uptake for the vaccine cannot be put down to just the latent vaccine hesitancy and social resistance among the people of Meghalaya.
"This social resistance could have been confronted if right from the beginning of the vaccine programme, local self government institutions, religious bodies, workers' unions, people's associations were sensitised and made part of the campaign. Vaccination drive in terms of its communication strategy remained quite a bit urban focused", it said.
According to the group, the frontline workers who were to be prioritised for vaccination was narrowly defined. Hawkers, street vendors, rural traders, shop assistants, domestic workers, porters, journalists, school teachers, office workers, internet technicians, gas delivery personnel and others should have been considered for vaccination early, it said.
"It is only now when the second wave has hit us that the government is rushing to identify new categories of people", the letter said.
The organisation, while appreciating the move of the government for free vaccination for 18-44 age group, said with the policy failure of the Centre, the supply of vaccine for this round of vaccination lies in a limbo.
"Even though the state government has announced free vaccination, the dysfunctional nature of registration on the CoWin App combined with the low level of smartphone penetration will ensure that there is a vaccine apartheid. We therefore demand that the Meghalaya government should not make app based CoWin registration mandatory for the vaccine. As health is a state subject under the constitutional arrangement this can easily be done", the letter said.