Headlines
East Khasi Hills under total curfew for five days
Covid claims six more, cases at 269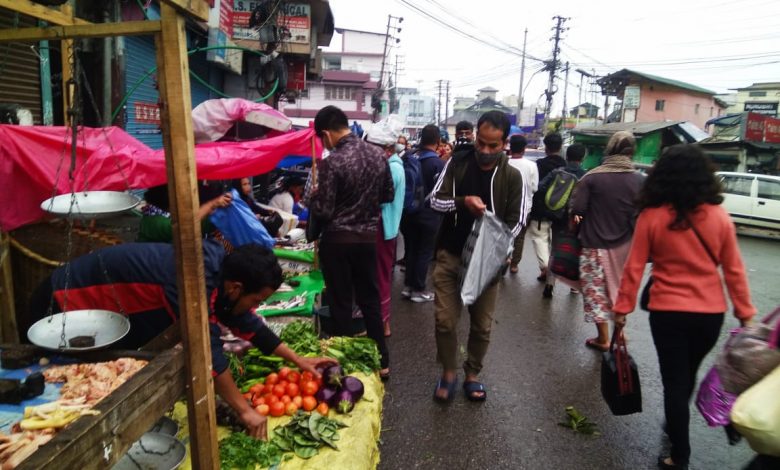 Shillong, May 5: The East Khasi Hills district magistrate on Wednesday promulgated total curfew in the district as the number of Covid-19 positive cases continued to increase.
A directive issued late in the evening said the total curfew will start from 8pm on Wednesday and end at 5 am on May 10. Earlier, there was partial curfew in the district, including Shillong, from 8pm-5am.
The number of Covid-19 deaths on Wednesday was six, including two from East Khasi Hills, and the state recorded 269 fresh cases.
The deceased are Kresensia Mawrie (65), Laitkor Mingi, Rev Krickwin R Marak(70) Goanang, Tura , Monmaya Sangma (75), Chehruphi, Khliehriat,Tesmen Salahe(36),Samasi, East Jaintia Hills , Ashutosh Kumar Singh (36),Mission Compound, Jowai and Synshar Jyrwa(35), Pynthorbah, East Khasi Hills.
The order, which was issued in view of the observed high transmissibility of the particular variant of the virus, prohibits vehicular movement during the total curfew except essential services. Inter-district movement of persons from and to East Khasi Hills has been restricted.
All major markets in the district, including the city, will be closed. Essential goods will be made available through shops in the localities as per arrangement by incident commanders, block development officers, sub divisional officers and locality heads.
Wholesale shops will be permitted and regulated through a separate order.
Banks, postal services and private offices will remain closed. Restaurants, bars, cafes, takeaway counters and food delivery, including liquor delivery, will remain closed. However, home delivery of essential goods is permitted on due permission from the office of the district magistrate.
Movement of agricultural inputs and farm produce in East Khasi Hills will be regulated through a separate order.
Weddings already permitted may be held but restricted to family members and not exceeding 20 persons and funeral gathering to be restricted to 20 persons with prior permission and strict adherence to protocols.
Exemptions from the total curfew order are health services, Food Corporation of India, electricity, water supply, security, municipal services, fire and emergency services, National Informatics Centre and telecommunication services, print and electronic media, farming activities in rural areas, MGNREGA activities, NARI/ 1917iTEAMS, officers and staff of Corona Care Centre, all officials on Covid-19 duty, Shillong Municipal Board essential services, Shillong Cantonment Board essential services, pharmacies, LPG distributors and petrol pumps.
The total curfew order states that passes issued earlier for activities not permitted in this order are revoked.
Earlier in the evening, Chief Minister Conrad Sangma announced "total lockdown" for five days. This triggered panic-buying at Iewduh and in other locality markets. By 5.30 pm, most of the meat sellers at Iewduh were ready to call it a day. The main market was crowded as usual, with no one caring to follow protocols.