Headlines
Election officers issue prohibitory order for smooth conduct of polls     
Campaign ends for Rajabala, Mawryngkneng and Mawphlang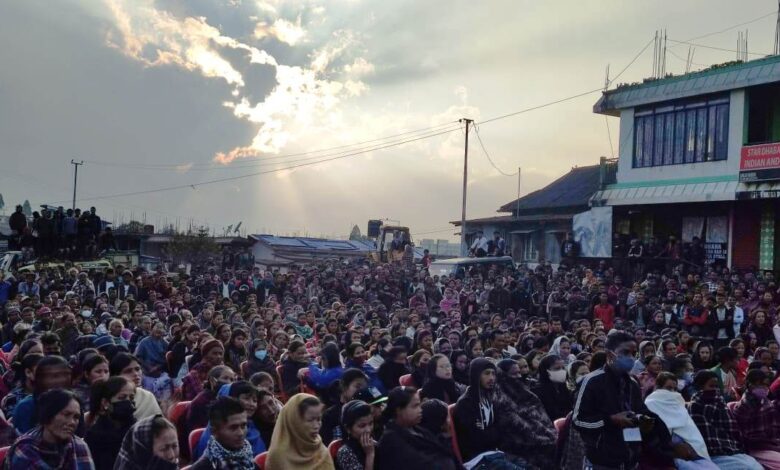 Shillong, Oct 27: The district election officers handling Rajabala, Mawryngkneng  and Mawphlang assembly constituencies have, under section 144 CrPC, prohibited political parties, candidates and election agents against holding any political rallies, meetings and processions and assembly of more than five persons in the constituencies. The order will be in force till October 30, the polling day.
The campaign came to a close on Wednesday at 4 pm.
Thirteen candidates are in fray to contest the three seats.
In Mawryngkneng, KHADC chairman and Sohryngkham MDC Pyniaid Sing Syiem (NPP), Highlander Kharmalki (Congress) and Independents Esron Marwein,  Arbiangkam Kharsohmat and Norbert Marboh are in fray.
Mawphlang candidates are SK Sunn's son Eugeneson Lyngdoh (UDP),  former MLA Kennedy C Khyriem of the Congress and four-time MDC Lamphrang Blah of the NPP.
The contesting candidates in Rajabala are former MLA Dr Azad Zaman's wife Hashina Yasmin Mondal (Congress), former legislator and sitting MDC of Batabari Ashahel D Shira (UDP),  Abdus Saleh (NPP), Kingston B Marak (BJP) and Carla R Sangma (Independent).