National
Ex-TMC minister & BJP leader arrested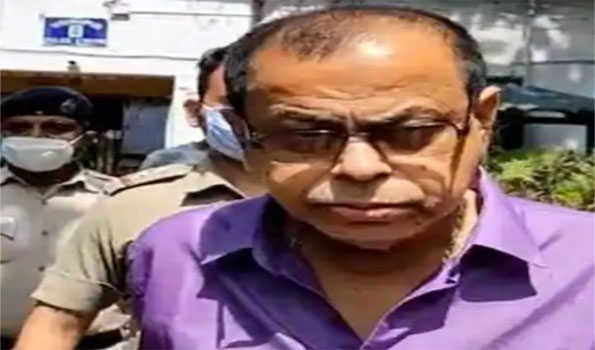 Kolkata, August 22 (UNI): Former Trinamool Congress minister and BJP leader Shyama Prasad Mukherjee, was arrested on Sunday for allegedly being involved in cheating and misappropriating government funds.
Policemen in Bankura district arrested the accused Mukherjee, who was an MLA of Bishnupur constituency of that district between 2011-16.
Police would produce him before the court of law for the judicial process, official sources said.
The accused, was the chairman of the Bishnupur municipality, has been accused of siphoning funds of several crores of rupees. He, however, denied any wrongdoing and said why he was arrested is not clear to him.
Mukherjee had held the ministerial departments of housing, textile, women and child welfare lost his election in 2016 and had joined the BJP before the 2021 assembly poll.