International
First repatriation flight from India lands in Australia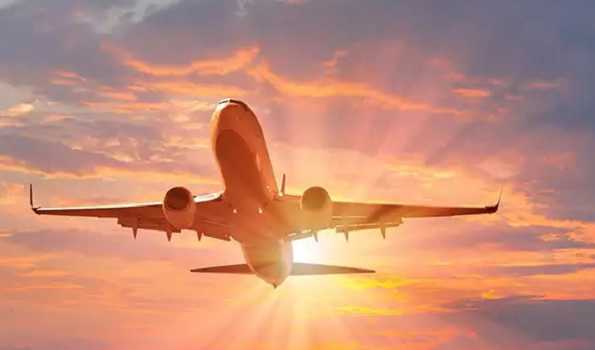 Canberra, May 15 (UNI): The first repatriation flight carrying Australians back home from India landed in the Northern Territory city of Darwin on Saturday morning.
The aircraft was carrying approximately 80 Australians who were stranded in India.
The flight was scheduled to carry about 150 passengers but dozens were blocked from boarding after 40 tested positive for Covid-19 and 30 were deemed close contacts of the positive cases.
Testing positive for Covid-19 means Australians will have to stay in India until they are fully recovered before being able to catch a different flight to come back home.
"These government-facilitated flights will be focused on returning Australian citizens, residents and families who have registered with our High Commission and consular offices within India and will prioritise the most vulnerable people," Minister for Foreign Affairs Payne said, as quoted by Australian broadcaster 9News.
Those who were able to board will quarantine for 14 days at the Howard Springs facility outside of Darwin.
In April, the Australian government had made it a criminal offence to enter the country in response to the surging coronavirus crisis in India. The travel ban was condemned by human rights groups as racist.
Vax from Australia
The Australian High Commissioner to India announced that a new batch of the country's humanitarian medical supplies has landed in India as the Asian country strives to rein in Covid-19.
"Another @Qantas [flight] with medical supplies from Australia has arrived in India today. We stand with our Indian friends in this challenging time," High Commissioner Barry O'Farrell tweeted.
The flight delivered 1,056 lung ventilators and 60 oxygen concentrators.