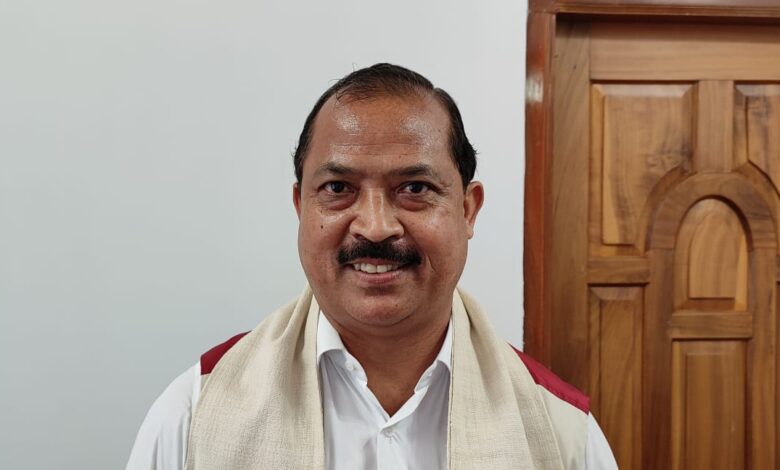 Shillong, April 25: The Meghalaya Pradesh Congress Committee (MPCC) president Vincent  Pala has alleged that the MDA government's decision to sign the MoU on border deal was for somebody's interest to have a five-star hotel at Khanapara.
"It is not in the interest of the state…it is purely a solution for somebody's interest," Pala told reporters on Monday.
"It is only to keep a five-star hotel either in Assam or Meghalaya. Since the owner is from Meghalaya, it has to be in Meghalaya so that they can give licenses for gambling and other types of businesses in that hotel," Pala said.
"Some big shots within the government had bought the five-star hotel in Khanapara. "However, they found that the land document is in Meghalaya whereas the building permission had to be sought from Assam, so it is difficult for them," he said.
Building rules changed 
The Shillong MP pointed out that the state government also changed the Meghalaya Building Bye-Laws, 2011 in order to get the hotel approved as per law.
The Meghalaya Building Bye-Laws, 2021 was published by the Urban Affairs department on March 9, last year.
Pala alleged that this was also done soon after the Chief Minister Conrad Sangma had dropped PDF legislator from Mylliem, Hamletson Dohling as Urban Affairs Minister. Dohling was replaced by current minister in-charge of the department Sniawbhalang Dhar.
"When Hamlet was dropped, the byelaws were also changed immediately within a month and after they got it, everything was rectified," Pala said.
He said the building was constructed  for more than 5 floors and as per law it is G+3. It was modified to G+4 where maximum you can construct a building up to five floors. "That building, I think, is more than 18-19 floors", he added.
He also termed the MoU as illegal as it was signed without any witnesses.
"It is illegal. Whenever there is an MoU or agreement there should be witnesses. But in the MoU there was no witness. Secondly, if the MoU is going to be signed for the interest of the public at least the Syiem or the dorbar or the district council should have been taken into account. Why not take them into account, what is the problem?", he asked.
The Shillong MP also wanted the government not to impose or force the border residents on the issue..
Reporter
Send an email
April 25, 2022