State
FKJGP gets office after 33 years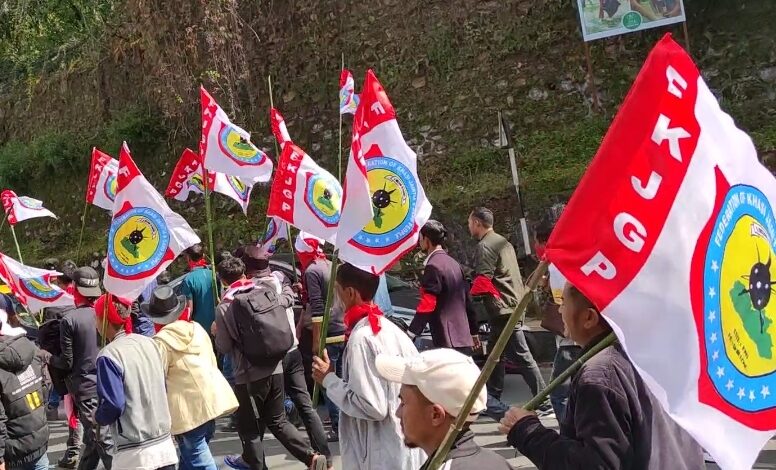 Shillong, Nov 4: The Federation of Khasi Jaintia and Garo People (FKJGP) opened its office at Mawlai Kyntonmassar after 33 years of its existence
Youth's recreational centre is part of the office.
During the inauguration, former leaders of the FKJGP, including founding president Sounder S Cajee, KHADC chief Titosstarwell Chyne, former presidents Wellbirth Rani, Joe Marwein and Emlang Lytan, KSU chief Lambokstarwell Marngar, HNYF president Sadon K Blah and others were also present.
FKJGP president Dundee Khongsit said  it was during 2017 under the leadership of the then president Wellbirth Rani that the decision was taken to come up with the office building.
Khongsit said the motive behind setting up its own office is not only for the members of the federation to sit and discuss the issues pertaining to the state but also to accommodate the youths who are in need of training in different sectors to be a productive member of the society.
"We from the federation have taken the decision to help and encourage the youths to utilize its office to get themselves trained and also to meet its leaders to discuss the issues pertaining to the state" Khongsit said.
He said  the federation has also come up with an employment cell to address the issues of unemployment in the state and to also help those youths who are facing the crisis.
As president of the FKJGP, Khongsit said he has nothing to say on the violence which took place on 28 October as members of the federation and those who are arrested are ready to face the consequences which occurred after the rally.