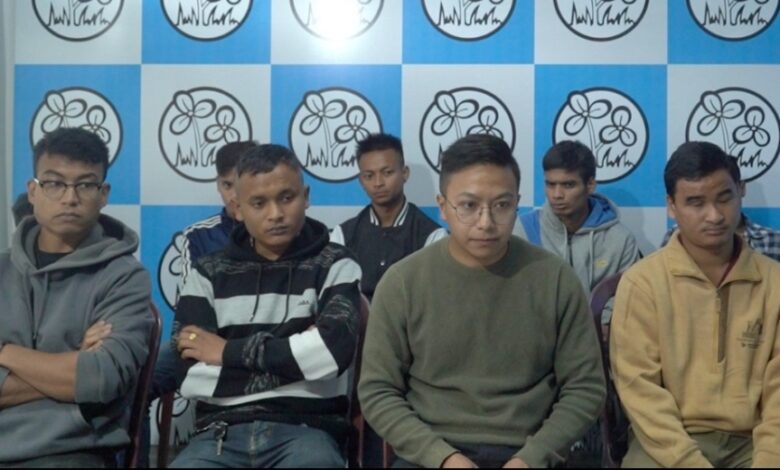 Shillong, Nov 4: Meghalaya TMC Students' Union President Bansharailang Pyngrope has asked the state government to disburse the scholarships of the students.
Addressing a press conference here on Friday, Pyngrope also said Meghalaya's systemic collapse of the education sector is a matter of concern.
On Thursday when asked , Chief Minister Conrad Sangma had said the scholarships were being disbursed in installments.
"The students have reached out to us. The scholarship promised by the chief minister has not been provided even after one week. Many expressed that the SSC would be conducted in December, but instead of focusing on their studies, they have to find ways to fend for their families."
Pyngrope said the Inflation rate is very high but the state's income level is down. In pen and paper, 15% of the state budget is spent on education but in reality, it is failing.
"We cannot keep on lying to the residents of the state", he added.
He questioned the MDA government's capacity in providing scholarships for the students, "10,000 students are eligible for the umbrella scheme. Where are the pending scholarships?"
Considering the reality of the educational system in the state with schools having no electricity, drinking water connections, or even teachers, the MDA government has put our future generation at risk.
According to the news reports of November 4  Meghalaya has ranked the second lowest in the latest Performance Grade Index (2020-21) of the Union Ministry of Education among the states and the Union Territories.
While the MDA government continues to prove itself inadequate in uplifting the state's merit in the educational sector, Pyngrope wanted to know how the NPP-led MDA government ensures access to education for all