Headlines
Follow containment even within family as Covid is very infectious: Sampath Kumar    
'Prevention is the only cure not the best cure'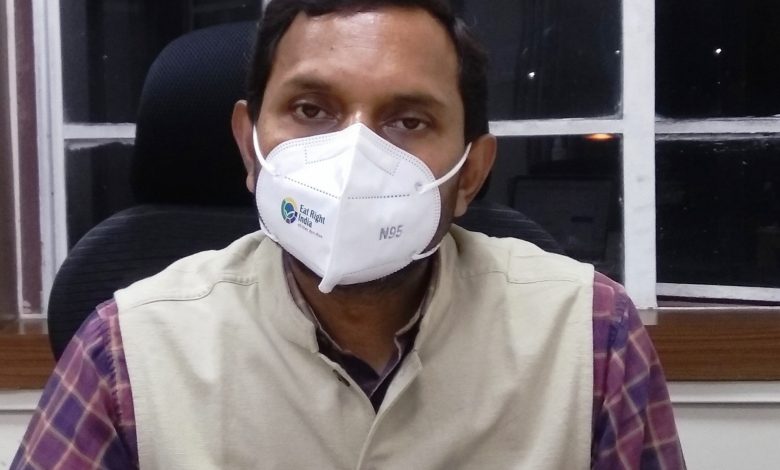 Shillong, May 10: Principal Secretary in-charge Health and Family Welfare, Sampath Kumar has advocated the need for keeping physical distance even among the family members to check the spread of Covid-19
The suggestion was made due to the 'very infectious' nature of Covid.
Speaking to Meghalaya Monitor on Monday, Kumar said 70 percent of Covid  cases are asymptomatic and to fight the infection, there is a need to maintain containment by way of wearing mask, avoiding inter-family visits and interactions even within the family.
According to Kumar, precautions should be taken even if there is no positive case in the family.
With the spurt in Covid cases in the state, the health official also called for public engagement for collective responsibility and action.
"Prevention is the only cure and not the best cure", Kumar added.
Stressing on the need to have personal containment, the health official reiterated that containment (wearing mask and keeping physical distance), vaccination and medication should be followed.
The government intends to impart training to local bodies, village employment councils and others in this regard.
With less health infrastructure, the state government is trying to create awareness on preventive measures as 10 to 12 per cent of the infected people are hospitalised currently compared to 5 to 6 per cent last year.
One lakh doses of vaccine available   
It may take more than five months for the government to achieve the desired target for vaccination as hesitation among people is still prevalent.
Though there are reservations about vaccination, vaccinated persons are less likely to be in serious conditions unlike the non-vaccinated, he said.
"We have one lakh doses of vaccine and there is no shortage ", he added.
Meghalaya recorded only 36 per cent vaccination of persons above 45 years of age.
"For the age group between 18 and 45, the Serum Institute has committed to provide 42,000 doses of vaccine and for this, we have already paid money", the official said.