State
GHADC opposition writes to CEM on non-payment of salary, central grants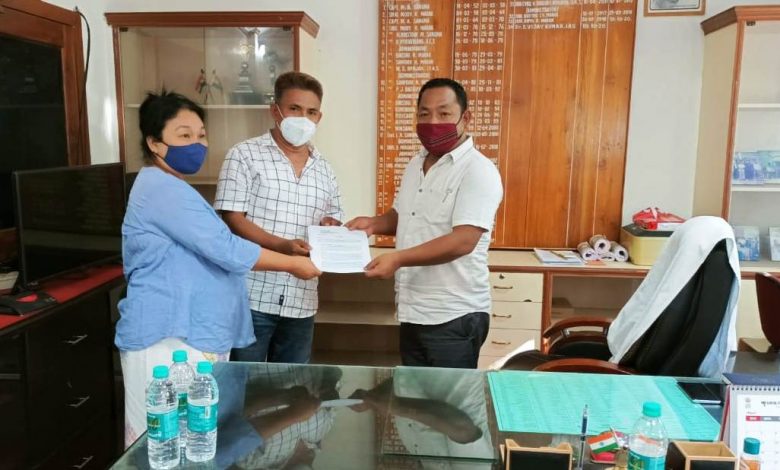 Shillong, May 25: The Congress MDCs of the Garo Hills Autonomous District Council (GHADC) have written to the chief executive member on the problems plaguing the council.
In the letter to Benedic R Marak on Tuesday, the MDCs raised the issues of non-payment of salary to the employees, non-payment of tied grants to GHADC under the 15th Finance Commission and outsourcing of projects in the council.
On the pending salary of the staff, the MDCs urged Marak to "initiate measures to release salaries in the revised scale" as approved by the executive member in 2018 under the 5th Meghalaya Pay commission.
"We request you to establish negotiations with the Chief Minister and come to a resolve to clear the salaries of our deprived GHADC employees in the earliest time possible," the letter read.
The MDCs also alleged that the tied grants of Rs 91 crore sanctioned under the 15th Finance Commission "is being attempted to be illegally diverted to Jal Jeevan Mission".
"It may be reminded that the GHADC has its own implementing department for water supply and sanitation," they said and asked the CEM to request the government to release the money.
The ten representatives questioned the government's decision to outsource the work for design, development and maintenance of information and communication technology services for GHADC's taxation department to Japanese International Cooperation Agency.
The MDCs urged Marak to revoke "all agreements which intrude into the autonomy of our district councils defeating the very meaning of autonomous council".
A copy of the letter was also sent to Chief Minister Conrad Sangma.