Headlines
Govt already released Rs 1.60 crore to clear ASHAs' dues: Hek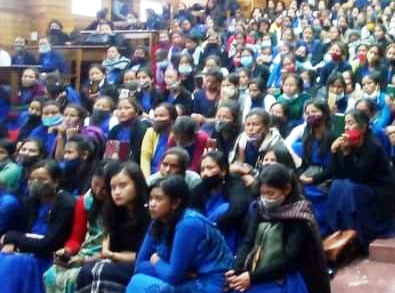 Shillong, June 21: The state government has released Rs 1.60 crore to clear the pending incentives to ASHA workers in the state.
This was informed by Health Minister AL Hek on Monday.
"The amount was sanctioned up to May this year and it has already credited to all district health society accounts," he told reporters.
Commenting on the agitation called by the ASHA workers against the non-payment of their incentives, the minister said that it may be because the concerned authority is yet to disburse the incentives but the government has already released the incentives."
The health minister said the incentives for the ASHA workers were  released in three installments, adding Rs 1,000 for ASHA workers and Rs 500 for the ASHA facilitators.
Hek said the first installment of Rs 4.17 crore was released for April to September, 2020 and the second installment of Rs 4.17 crore was for October, 2020 to March 2021 while the third installment was of Rs 1.60 crore for April to May, 2021.
The ASHA workers had called for an indefinite strike from June 19, against non-payment of their incentives besides demanding to increase their honorarium from Rs 1000 to Rs 5000 per month.