Headlines
Govt wants DCs to examine entry of vaccinated tourists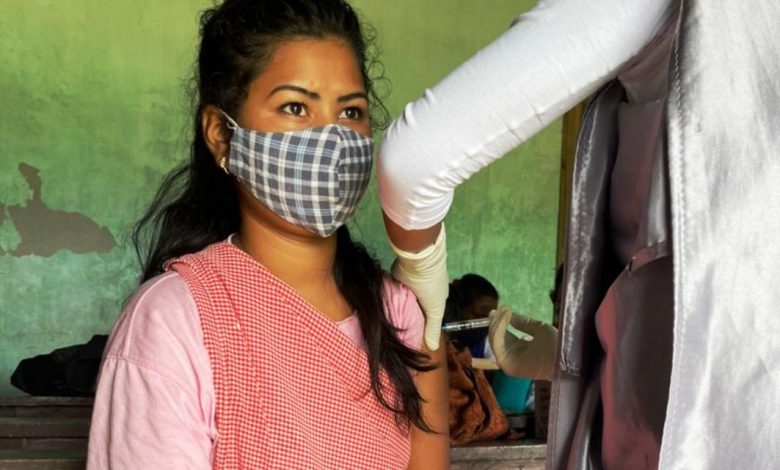 Shillong, July 16: The state government wanted the deputy commissioners to decide on allowing vaccinated tourists after holding consultations with the stakeholders.
"We have asked the deputy commissioners to have consultations to find out if we can start the tourism sector in a safe manner and have options like local tourists, vaccinated tourists, limited tourists etc," Chief Minister Conrad K Sangma told media persons on Friday during the weekly press conference.
He said the tourism industry has suffered a lot due to the ongoing Covid- 19 pandemic and added that the government is trying to see how it could relax the tourism activity without increasing the risk of spreading Covid."
He said the government has already allowed people who are fully vaccinated to come into the state without being tested and is looking forward whether the same yardstick can be used for the tourists in a limited manner.
"So we have asked the deputy commissioners to start engaging with the tour operators, health department together and all the stakeholders and see if we can slowly start relaxing tourism sector also," he said.
 Relaxation for marriages
Taking into consideration that a lot of marriages had to be postponed due to the pandemic, the chief minister said the deputy commissioners have been asked to discuss with the religious organisations and groups to ensure marriages take place by maintaining strict protocols.
He said the inter-district movement of vehicles is also being examined since lots of people are facing difficulties.
"The DCs have been asked to see the pros and cons but by next week we will be able to take some more major decisions on more relaxations", the chief minister said.
30% relaxation for vehicles  
He informed that the government will allow commercial vehicles  to operate up to 30 percent in Shillong and 50 percent in rural areas.
The chief minister also pointed out that with more relaxations, economic activities are picking up and at the same time, the government is trying to ensure that "we don't allow too much of it so that the Covid does not spread again."
Vaccination
The chief minister said the government is focusing a lot on vaccination.  "We are touching 16,000 vaccination per day a jump up from the 10,000 which were last week and by next week we are sure will be touching 20,000 figure and if that happens, that will be a very positive thing and if we are able to touch 20,000 shots per day then hopefully by September and early October, we will be able to saturate our population," he said.
441 new cases
The state recorded 441 new cases and five deaths in the last 24 hours.
The new recoveries are 264.