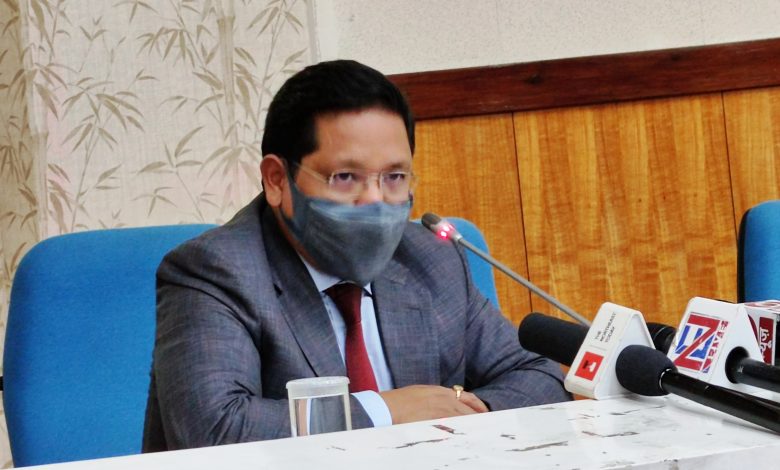 Shillong, Nov 17: The state government has not committed to regularising the services of over 12,000 Samagra Shiksha Abhiyan (SSA) teachers as the programme is funded by the Centre.
Chief Minister Conrad Sangma said on Wednesday the programme was started by the Government of India in areas where schools were absent and is 90% financed by the Centre. Hence, it cannot be linked to regularisation under the state policies.
"It will not be possible to give any kind of commitment right now for regularisation of the SSA school teachers," he added.
Apart from protesting against delay in releasing of the salary, the Meghalaya SSA Schools Association (MSSASA) has been demanding regularisation of 12,547 SSA teachers and implementation of the pay scales according to the prescribed norms of the Right to Education (RTE).
Sangma said the state government can "only move forward on the matter if the central government says that the funding will continue and that there will be regularisation" by the Centre. "… then definitely it will be a positive move," he said.
On delayed salary, the chief minister said that state government is in discussion with the Centre, assuring that salary would be paid when funds are released.
"We understand the problems they are facing but this is a very complex situation as I said the entire country is suffering right now not just Meghalaya state but let me assure that let us try our best to find a solution to this and try to help our SSA teachers," he added.