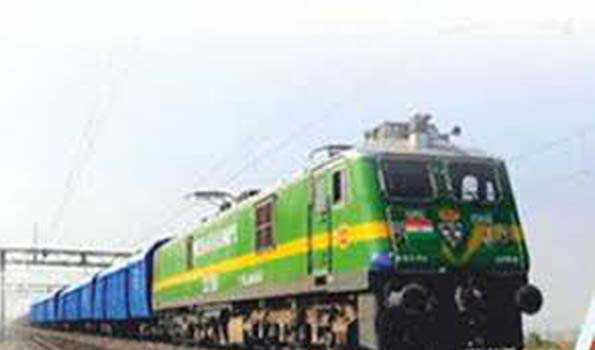 Shillong, Nov 17: Chief Minister Conrad Sangma said on Wednesday the state government would hold discussions with stakeholders for introduction of goods train.
Sangma said the government would try for a consensus on a goods train service, if not a passenger train, till Byrnihat as this would benefit people.
At the same time, Sangma admitted that introducing railway line is a complicated issue and linked to various other factors like the Inner Line Permit (ILP).
"Our Government of India is still holding on to it (ILP resolution passed by the state Assembly in 2019) and still has not given us a clear reply on this so discussion mode is going on," he informed.
The state government's vision for goods train follows the huge expenditure that it had to bear for truck service during the peak of the Covid-19 pandemic.
"If we have the railways then we would have been able to get the goods at an economical rate and at the same time, we would not have the exposure to truck drivers coming in and going out — so all these factors are advantages," he said.
When reminded about the violent anti-railway protests in the state, the chief minister clarified that the state government was mulling goods and not passenger train and that "there is no question of influx".
"Can we have a meeting point…? Maybe we could move in that direction while we discuss how we can check the infiltration part or the concerns of the different organisations," he said, adding, "In Mendipathar, we have already started the facilitation centre… so all those things are confidence building measures."
He was hopeful to find a solution.
Citing Mendipathar's example, Sangma asserted that the economy in the region has bettered as people are selling their goods to Guwahati markets at a higher rate.
"People who were selling vegetables at Rs 100-200 or Rs 300 a day are getting Rs 2000 or Rs 3000 today. The different products that are coming in which used to be costing much higher in Mendipathar earlier, are cheaper today compared to Dudnoi and Krisnoi, which means there is a huge economic advantage for them," he said, adding that the economic betterment has not led to illegal immigration.
The chief minister also assured that the government would take up the plan for passenger train only when "people will feel comfortable".