Headlines
Govt orders probe into Pine Mount school affairs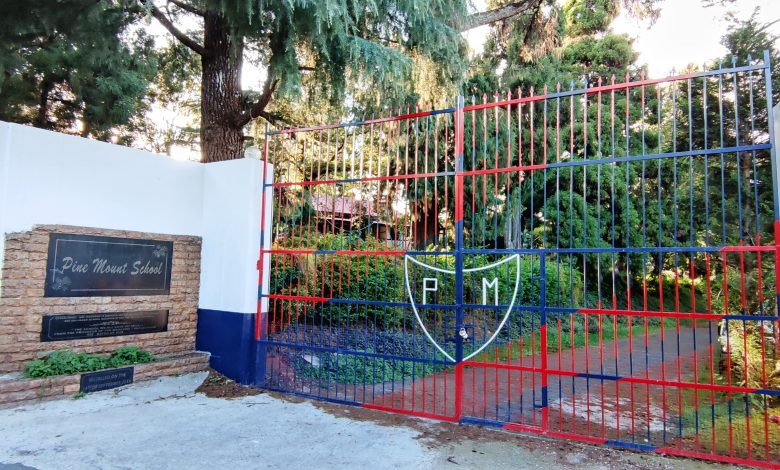 Shillong, Sept 7: The state government has instituted a four-member enquiry commitee headed by R Raptap, secretary, education to probe into the demand for the removal of the principal of Pine Mount Higher Secondary School and to address other anomalies.
The probe commitee will also examine the grievances and concerns of the school teachers.
The enquiry commitee was notified on September 1 and the government wanted the panel to submit the report at the earliest.
In an order issued on September 7, the commission and secretary education, BDR Tiwari also urged the teachers to suspend the agitation since the inquiry had been ordered.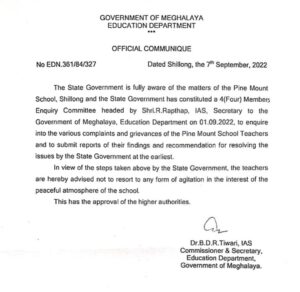 The protest started on Tuesday and the parents of the students of the school supported the teachers on Wednesday.
According to Wanshan Kharkrang, a parent, issues were raised by the teachers in the past too.
The Parent Teacher Association of the school had also submitted a memorandum in this regard.
"But then with the hope that some action will be taken by the government on the issues raised by us. But we saw reports today that this was politically motivated. But we parents want to say that the dirty toilets, the absence of a library, absence of sport activities, cramped class rooms is not political at all," he added.
Students of the school showed the media the condition of toilets and narrated other problems on the school premises.