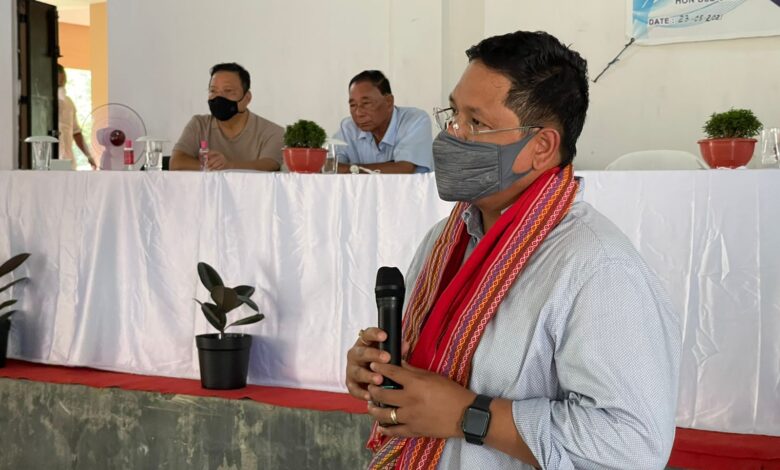 Shillong, August 23: The state government on Monday earmarked Rs 200 crore under the initiative Farmers Collectivisation for Upscaling Production and Marketing Systems (FOCUS).
Addressing producers' group at a programme at Gokulgre near Mendal in North Garo Hills, Chief Minister Conrad said the fund will help farmers and entrepreneurs of the state.
He said ₹40 crore is being released for different groups in phase-I, which will be rolled out soon.
The state government will also provide interest-free loan to farmers through the CM's Support for producers' group. Sangma urged the farmers to work together as a producers' group to avail the benefits of the scheme. He hoped that 30,000 farmers will be benefited in the next few months.
The chief minister said the FOCUS programme will be held in different parts of the state on September 1 to mark the birth anniversary of Purno Sangma. Financial support under the programme will be released to producers' group.
In a tweet, Sangma said, "Cheques were also distributed to 27 Producer Groups of rubber, arecanut, black pepper, banana, etc, comprising of 409 members. FOCUS scheme intends to support producers through kick start grant of Rs.5000/- per member of each group."
The chief minister also inspected the Cryogenic Oxygen Plant at Jengjal en route to Tura. "The Plant is ready & will be inaugurated this week. Congratulate the team for working hard to set up the plant that will cater to oxygen needs of Garo Hills & parts of West Khasi Hills district," he tweeted.