State
Hek releases music videos on vaccination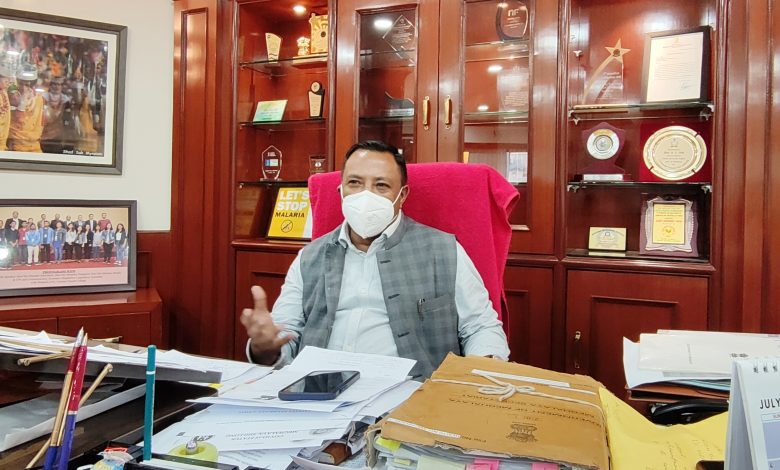 Shillong, July 21: Health Minister AL Hek on Wednesday released two music videos to spread awareness about the importance of vaccination in protecting the citizens against the Covid-19.
The Khasi and English music videos of the Meghalaya Medical Services Association (MMSA) titled "Ka Dawai Ban Iada" and "No Can Stop Us" were released at a function held at Umsawli Stepdown Hospital in the presence of Director of Health Services (MI) Dr Aman War.
The MMSA said that the message of the songs was to urge the people to come forward for Covid-19 vaccination because only 9 lakh out of 32 lakh population have willingly got themselves vaccinated in the state.
The songs also enlighten the citizens that vaccination is the only solution against Covid-19.
The MMSA also urged people to understand that if they get vaccinated, they will be protected from complications and deaths due to coronavirus.
Hek congratulated the MMSA for taking up the initiative to come up with the much needed music videos to further promote the ongoing vaccination drive in the state.
"Despite of their busy schedule and giving their life to protect others, in spite of so many things, you sacrifice your life, your family, your loved ones – still you have time to promote (vaccination) to save people," he said.
The health minister also said people tend to be hesitant to listen to politicians and those in the community on the need to take the vaccination.