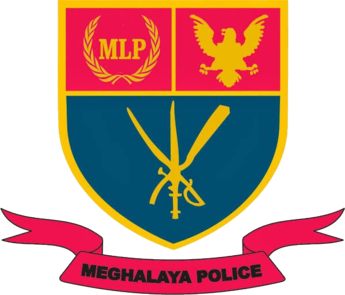 Here is the unedited inquiry report into vehicle scam 
FINDINGS OF THE ENQUIRY COMMITTEE
On perusal of records and documents received from PHQ, the following observations are made as stated below:
1. The Current vehicle holding Statement of Police Headquarters is attached as 'Annexure A'. A perusal of the statement shows that a total of 29 vehicles were in personal custody of AIG A. (details in next para).
Amongst these, (1) one new Scorpio, (1) one New Bolero, (2) Two New Swift Desire and (2) Two new Bajaj Motor Cycles have not been allotted registration numbers due to non- supply of documents by AIG A. And, also for the fact that most of them do not have the latest mandatory BS VI standards and as such they do not comply to the directions and Union Ministry of Road Transport & Highway. (Copy enclosed, flagged as 'X'), which is a clear-cut violation of norms.
In addition to the above, a total number of eight (8) number of new Bajaj Pulsar 150 cc motor Cycles which were purchased in the year 2019 could not be registered since no documents are available.
One Hyundai Verna which is parked at Central Workshop has been allotted a fake number and no registration of the vehicle was done by AIG A since no documents are available.
Further, the following vehicles have not been allotted to any officer and as such can be kept as pool vehicles or allotted to officers or units. (List enclosed at 'Annexure B')
2. A total of 24 vehicles lying in the premises of Central Workshop that have been off road for a significant period of time. Proposal for some of these 24 vehicles for condemnation have already been sent for approval to PHQ. (List enclosed at 'Annexure C')
3.
a. A total of 29 vehicles were in personal custody of AIG A, Shri G K Iangrai MPS before April 2022 without any orders from the competent authority and the break up is as follows:
Sl No Vehicle type Number
1 Mahindra Scorpio 4
2 Mahindra Bolero 7
3 Mahindra Bolero Camper 1
4 Mahindra KUV 100 1
5 Mahindra Thar 2
6 Maruti Eecco 2
7 Bajaj Pulsar 150 cc 5
8 Yamaha Scooty 125 cc 2
9 TVS BIKE 110cc 5
b. The statements of the following police personnel who were working with AIG A were recorded. (Statements enclosed as 'ANNEXURE D')
i. UBSI Henrick Syiemlieh
ii. UBSI Md. Zakir Hussain
iii. Havildar Osmond M Marak '
iv. BNC /763 Banshan Lyngdoh
v. BNC /387 Sam Rana
vi. BNC/763 Odarlington Marwein
vii. BNC/ 783 Rajib Koch
Perusal of their Statements, reveal that the delivery of most of the vehicles procured by PHQ under various heads were personally managed by AIG A through various people attached to him. These vehicles were then taken directly on his orders to either Police Officer Mess or MPRO complex where they were kept and the keys of all these vehicles were kept in his official residence. Their Statement also reveals a lot of crucial facts which point at glaring mismanagement and mis use of power by AIG A.
Often, these vehicles without any registration were used for his personal purpose without any sanction from Police Headquarters. No log books were ever maintained for these vehicles even though POL/DOL coupons were issued by AIG A himself on a regular basis.
List of the vehicles, which could not be registered yet but simultaneously used by AIG A for different purpose.
Sl No Vehicle type Mileage (Prior to handing over to CWS) Year of procurement.
1. Mahindra Scorpio S5 5,021 kms N/A
2. Mahindra Bolero 2,185 kms N/A
3. Mahindra KUV 100 4,088 kms 16-04-2019
4. As per the statement of UBSI Z Hussain, I/C Police Officers Mess, Golf Links, over a period of 2 years, on verbal directions of AIG A, he had handed over 29 vehicles to IC Central Workshop, Bishnupur. The list of such vehicles and the copies of the handing over are appended as 'ANNEXURE E & F' respectively.
From the list of vehicles handed over by AIG A, through IC Police Guest House and the recorded statements of the drivers attached to AIG A, it can be ascertained that most of the vehicles were used by AIG A for his personal purposes. The very fact that non registered vehicle like the red coloured Mahindra KUV 100+ bought for SSP CID, as per records, flagged as 'ANNEXURE G' on 16-04-2019 was unofficially used by AIG A, Shri G K Iangrai MPS until 18-05-2022 exhibits the blatant misuse of his position he held.
• It is pertinent to mention here that this vehicle was sanctioned under the scheme "Assistance to States/ UT 2017-18" for combating illicit trafficking in narcotic drugs and psychotropic substances.
• The vehicle was purchased under the Head of Account "2055- Police-115-MPF-(04)- Exp. On modernisation of Dist. Police-51 MV"
• The vehicle was delivered to CID by the supplier on 29-04-2019.
• Thereafter, CID handed over the vehicle to AIG A along with related documents and accessories on 14-05-2019 for further necessary action.
• As per records found, the Vehicle was handed over to SP CWS vide L/No. MS/XV-3/2014/Vol.II/141, dated 15-05-2019,
• However, as per records found, it was only on 30/10/2019, on receipt of a handwritten note addressed to VICKY seeking original documents of the vehicles including the KUV100. The same was received by BNC/ 392 (LT) Sundance Marbaniang on 1/11/2019.
• Notwithstanding the above, it cannot be ascertained as to why registration of the vehicle could not be done on time as the deadline for BS-IV vehicles was 1st April 2020.
• Also, it cannot be established as to how and when this vehicle went back to the custody of AIG A and subsequently handed over to CWS on 06-06-2022 through UBSI Md. Zakir Hussain, I/C Police Officer's Mess.
5. As on date, AIG A is holding one (1) Truck (Model TATA 1212 4×4) from 4th MLP BN bearing registration no: ML02 3022, which on paper is shown as attached to Police Headquarters. As per the Statement of the driver of this vehicle, BNC 763 Odarlington Marwein of 4th MLP Bn, the truck has been continuously utilized for the past 1 (one) year for the personal work of Shri G K Iangrai MPS. This Truck was used to ferry construction material to his new residential site. Further, no log book was maintained for this vehicle and the POL/DOL coupon for all the transportation of personal goods was issued by AIG A.
As per records, this vehicle on 08/06/2021 at Sohpian had a km reading of 2,40,464 kms and as on date the km reading of the vehicle is 2,53,467 kms showing a running of 13,003 kms.
6. Notwithstanding the above, it has come to the notice from statements recorded of other drivers attached to AIG A that another Bolero Camper bearing registration no (ML 05-W-2854) is currently in custody of AIG A shown as attached to Police Guest House but utilized by him for personal use.
7. During inspection of the vehicles at CWS, One Mahindra Scorpio S5 variant bearing Chasis no MAITA2SJXL2A10449 handed over to Central workshop on 18-05-2022 was found without any connected documents. Further on examination of records, it was found that there were no related papers connected to this PHQ. From which fund the vehicle was purchased remains a mystery.
8. An important observation made out by the committee was that the allotment of vehicles from Police Headquarters was not as per the procurement proceedings. i.e., when a vehicle is shown procured for one unit, the allotment of the same is not as per the proposal and vehicle allotted to another unit.
9. In addition to the above observations, it was found that the procurement of vehicles was not done as per sanctioned approved from Home Dept.
A. As per Home (Police) Department letter No HPL.314/2018/Pt/5 dated 28th March 2019, sanction was accorded for procurement of 4(four) Nos. Mahindra Mahindra Bolero ZLX Power+ BS IV. An amount of Rs 29,13,429/- was sanctioned for the same.
Against the above sanction, the actual procurement was also for (4) nos of Bolero ZLX. However, as per the allotment vide order no MS/XV-6/2018-19/67 dated 20th September 2019, only 3 Nos of Bolero ZLX and one Bolero LX were allotted. It is not clear from where and under what head, the Bolero LX was purchased.
Sl No TYPE OF VEHICLE CHASIS NO Allotted to
1.
Bolero ZLX MAIXK2WJXK5F46522 DIG ER
2. MAIXK2WJXK5F46762 DIG WR
3. MAIXK2WJXK5F46607 DIG SB
4. Bolero LX MAIXK2WJXK2F96800 SP EKH
a) One vehicle (Bolero LX) was allotted to SP East Khasi Hills vide Allotment order vide L/No. MS/XV-6/2018-19/67, dated 20-09-2019 and against the Govt. Sanction order HPL.314/2018/Pt/5, dated 28-03-2019 (as shown in the data provided by PHQ).
b) The Govt. sanction was for purchase of 4 nos. of Bolero ZLX under the MPF scheme 2018-19.
c) Supply order was processed for purchase for 4 nos. of bolero zlx in GeM portal.
d) No records were found in the file as to when the vehicles were delivered by the firm. However, payment has been made to the firm.
e) The Allotment order was issued for 3 nos. of Bolero ZLX to DIG (ER), DIG(WR) and DIG (SB) and one Bolero LX was allotted to SP East Khasi Hills.
f) Also, there is no record for 1(one) no. Bolero ZLX for which supply order was placed with M/s Mahindra & Mahindra Ltd.
g) Further, For the 1(one) no. Bolero LX which was shown allotted to SP East Khasi Hills, no Govt. Sanctioned order is found in the file. Only a Tax invoice from M/s Stanley Roy construction, Mawlai Shillong and GeM Invoice is available in the file. No records for the payment for 1 no. of Bolero LX is available.
h) It could not be ascertained from which scheme or state budget, the Mahindra Bolero LX allotted to SP EKH was procured as there are no records made available.
B. As per the Home (Police) Department letter No HPL.228/2019/9 dated 23rd December 2019, sanction was accorded for procurement of 4(four) Nos. Mahindra Scorpio (S11) 4WD BHP BS-IV for the security of the Hon'ble Chief Minister and Home Minister of Meghalaya.
However, as per the actual procurement, only 1 (one) S11 out of the 4 Mahindra Scorpios was procured and remaining Scorpios were of lower variant. The gist of the actual procurement is as given below:
Sl No REGISTRATION NO CHASIS VARIANT Allotted to
1. ML 05 X 1251 MAITA2XM2M2H26386 S5 IGP, CID
2. A/F MAITA2XM2M2G21294 S11 IGP, HQR
3. ML02 5531 MA1TA2SJXL2A10440 S5 DIG, ER
4. ML05 V 0021 MAITA2TDKL2A14308 S3 CENTRAL POOL
• Proforma invoice for the vehicles was obtained from GEM Portal and accordingly on this basis, proposal was submitted to the government.
• On perusal of the files and records, no file notings were found for endorsement of Government Sanction to Acct Branch, PHQ and Treasury office. Also, from the subsequent statement recorded of UBSI H Syiemlieh, it was found that, upon receiving of Government Sanction, the file was taken over by AIG A directly.
• On further examination of records, it was found that the supply order was directly placed to the firm M/S Stanley Roy for supply of 4 Nos. of Mahindra Scorpio S 11 4×4. No noting was reflected for the same, neither approval on file from competent authority was sought.
• On thorough examination of records available in MPF CELL, it was found that no papers available showing delivery of these 4 vehicles or handing/taking over of the same.
• As such, it cannot be ascertained as to whom the said vehicles were delivered/ handed over to.
• Further, no records of payment made to the firm for the vehicle were found.
It clearly reflects that prior government approval was not taken before purchasing different variants of Scorpios which amounts to flouting of rules and regulations.
Supporting documents appended as 'Annexure H'
10. Audit of the officers and personnel's detailed at Central Workshop Bishnupur was conducted and the details are appended as 'Annexure I'.
11. An audit of Inventory of Central Motor Workshop was also done and the details are appended as 'Annexure J'.
A perusal of all the above documents clearly indicates that a lot of mis-management has been done by AIG A in running the Central Workshop even though he was solely responsible for the smooth running of the same. In this regard, Police Headquarter Memo no FM/XIX-2/2018/19-A dated 16th May 2019 may kindly be referred to. (Copy Enclosed marked as 'Annexure K').
The workshop is being run in a feudal manner without following any rules and regulations or the chain of command and control. The data also reveals that a lot of manipulations have taken place for the personal whims and fancies of one officer even when senior police officers in PHQ and other units were suffering for requirement of better vehicles.
The inspection of vehicles cannot be said to be complete as it demands a thorough corroboration with data from other units as it is anticipated that more anomalies may appear. Differences in variants of vehicles sanctioned and procured, to add with irregular vehicle allocation with vehicles allotted randomly to units whereas on paper its different.
Perhaps, it would not be surprising that the records of sanction (for procurement of vehicles) from Home (Police) Department, Government of Meghalaya and that of PHQ may not tally and the same is not known to many as the same is dealt by the office of AIG A.
No Proper Records were ever maintained in PHQ and things were being run on adhoc basis without the knowledge of DGPs and other senior officers. When the vehicles were in personal custody of AIG A, the POL/DOL coupons were issued by him directly without any sanction from competent authority. In such kind of scenario, misappropriation of government funds cannot be ruled out. It is also clear that government vehicles meant for government duties were being misused for personal matters.
The conduct of AIG A in the entire matter reflects gross negligence of duties and his conduct in the entire matter is unbecoming of an officer.
Suggestions:
1. A departmental enquiry should be constituted against all erring officials to fix the responsibilities for all the lapses that has occurred.
2. A high-level Fact-finding enquiry should be formed to go into the details of the entire scam, since this enquiry report may not reflect the entire magnitude of the scam.
3. A comprehensive SOP should be prepared for procurement of vehicles, handing over, taking over records maintained at more than one place for cross verification of records.
4. Prima facie, it has to be acknowledged and accepted that record keeping in the department is very poor and as such there is a need for proper overhauling of the mechanism of record keeping. Considering these loopholes, this leads to mismanagement and various malpractices as manifested in this instant case.
5. The Central Workshop, Bishnupur as it caters to all units of Meghalaya police should be placed directly under the supervision of an officer not below the rank of the DIG.
6. A proper mechanism be kept in place for expediting the condemnation process of vehicles.
7. Capacity building of the existing manpower at CWS and identifying new talents from different units so that they can cater to minor repairs at their respective units.
8. Streamlining of the entry and exit register needs to be done so that there is a proper record of vehicles kept at CWS.
9. The security of Central Motor Workshop, Bishnupur needs to be reviewed and an SOP should be issued in this regard.
This reporter asked the DGP whether the report will be made public officially and whether the transfer of Iangrai has anything to do with the scam. There was no reply .