Headlines
HNLC failed to submit second letter for talks without conditions: CM
Centre rejects standstill agreement, Instrument of Accession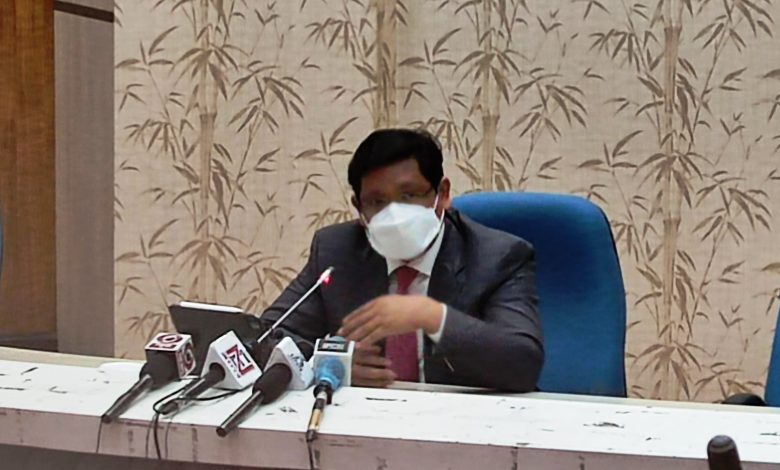 Shillong,  Aug 14: Chief Minister Conrad Sangma has said the HNLC has failed to submit a fresh letter  without any conditions for peace talks with the government.
Speaking to reporters, on Friday, Sangma said the government had received a letter from the HNLC on January 16, this year expressing its willingness to come forward for peace talks.
"After the letter was received, we have discussed multiple times within the Meghalaya government about the letter. Without naming individuals, even in the government of India level two discussions took place at the official level regarding the letter that was sent by the HNLC," he said.
The chief minister, however, said the Centre  had pointed out that some of the conditions put forth by the HNLC were not acceptable and therefore, they must submit another letter "without those conditions".
The conditions referred to in the letter of the HNLC were related to the standstill agreement and the Instrument of Accession.
"So these two conditions should not be there and this has been communicated to them and after the communication we were told they would submit a letter without those conditions and remove all those conditions and move in the line we have prescribed that it should be within the constitutional framework and without any conditions besides shunning of violence," he said.
"However, in the meantime, that letter did not come and the different incidents had taken place in Jaintia Hills. Therefore at one side we were receiving this communication but at one side the violence was continuing in Jaintia Hills so therefore, it was not clear as to what really was the intention at that point in time," he said.
When asked if the letter was delivered to the government by the slain ex-HNLC general secretary Cherishtarfield Thangkhiew, the chief minister, however said, "Without going to details of the individuals, there were channels that were there, this information was coming in and we were being told that a new letter will come with another appeal without other terms and condition as I said that letter never came."
The chief minister said from the day one, the Meghalaya government also wanted  peace and was open to talks with any organisation.
"But we have always maintained that it must be within the constitutional framework of the country, they must shun violence and it must be unconditional talks. One cannot come forward with conditions to the talks. When we talk we can discuss things but before you come to the talks itself you come with conditions then that is something not acceptable. So we are agreeable but as I said must shun violence, must come without conditions and must be within the framework of the constitution of the country. That was our stand and it is still our stand right now also," he said.