State
House panel demands probe into pregnant woman's death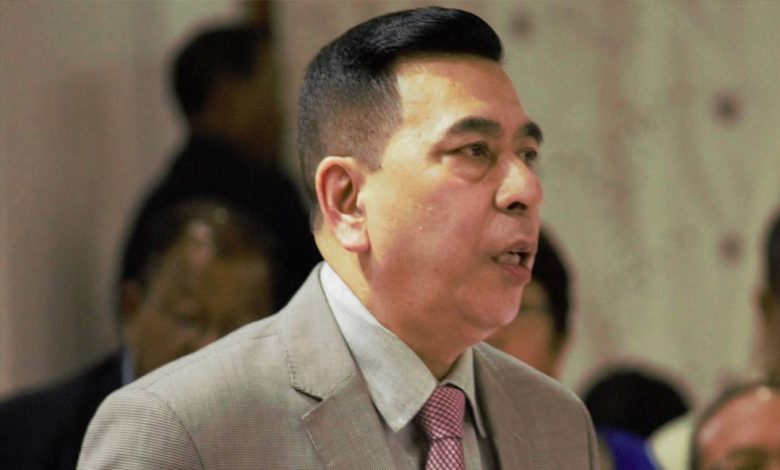 Shillong, June 7: The Women Empowerment Committee of the Meghalaya Legislative Assembly has demanded an inquiry into the death of a pregnant woman owing to alleged medical negligence.
The incident took place at the Dangar primary health centre (PHC) on June 5.
The committee on Monday also sought the immediate removal of the NGO VHAM, which is currently running the PHC, for its alleged failure to provide adequate health care services.
In a letter to Health Minister AL Hek, member of the Assembly Committee and Congress legislator from Mawsynram Himalaya M Shangpliang said, "In view of the above, I would request you through the Women Empowerment Committee to kindly direct the government to institute an inquiry into the tragic incident that resulted in the loss of a precious life due to negligence and careless attitude of the doctor and the nurses on duty."
"The medical team on duty on the night should be held accountable and responsibilities should be fixed. The guilty should be punished as per law," he added.
Shangpliang said the government should remove VHAM due to complaints and shortcomings in providing adequate health services and non-compliance of the terms of references as entered between the NHM and the NGO.
"Therefore, either a separate NGO with a sound performance background is brought or the health department has to take over the PHC again," Shangpliang said, adding that the government should provide ex gratia to the family of the deceased.
On June 5, Shanpliang, along with the Block Development Officer of Mawsynram and other officials, visited Dangar.
He said the doctor who was on duty the night the woman died informed that the 28-year-old woman, Muny R Marak, was brought to the PHC around 11 pm. She was duly examined and the doctor observed that she was not due for delivery. The woman was kept in the normal ward although she was in labour pain throughout the night.
The MLA also said it was reported by the woman's relatives that at 5 am, they went to look for the doctor and the nurses but were informed that they had all gone to their residences.
"Meanwhile, the woman who was in severe labour pain delivered the baby on her own without the help of the medical team," he said, adding that by the time the doctor and the nurses arrived, it was too late and could not handle the complications caused by the rupture of the placenta and other related issues. The woman was already weak due to excessive bleeding.
Shangpliang alleged that the woman was never taken to the operation theatre for resuscitation, rather, when the doctor saw the condition of the woman deteriorating, he referred her to the Mawsynram CHC but she died on the way to Shillong.