Headlines
HYC wants CBI probe into Saubhagya, removal of James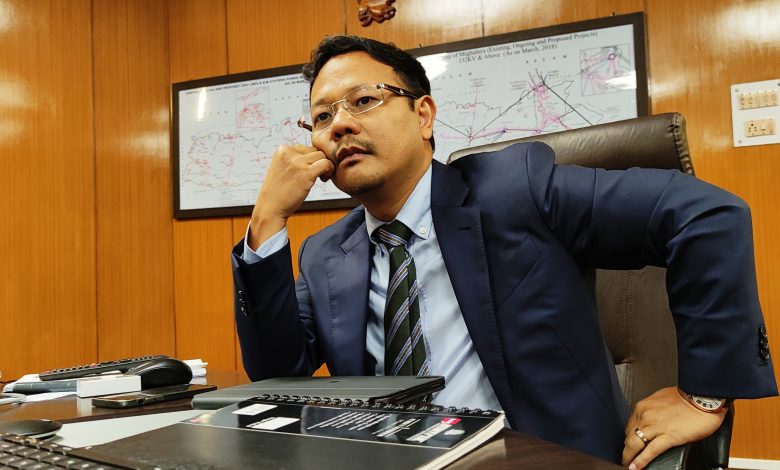 Shillong, July 7: The Hynniewtrep Youth Council (HYC) has stressed the need of  a CBI inquiry into the alleged scam in the implementation of the Saubhagya scheme in the state following the leak of interim report of CAG.
The HYC also demanded the resignation of power minister James K Sangma stating that he may influence the investigation.
In a letter submitted to the Chief Minister Conrad Sangma on Wednesday, the HYC general secretary Roy Kupar Synrem said that the state government should take necessary steps to initiate an investigation by the CBI into the implementation of Saubhagya scheme and to initiate legal proceedings as per law against anyone involved."
The interim audit report of the CAG had alleged various irregularities in the award of contract for the scheme causing a loss of Rs 149.12 crore to the state.
When pointed out about the commission of inquiry into the matter, Synrem said,"We strongly feel given the fact that there are serious allegations of corruptions and malpractices pertaining to the Saubhagya scheme, the terms of reference of the inquiry committee should not include probe into the implementation of Saubhagya scheme."
The observations made by the office of the CAG is very serious and cast a doubt on the proper and clean implementation of the Saubhagya scheme and hence it requires an investigation by the CBI exclusively for the Saubhaya scheme and to initiate appropriate actions as per law against anyone found guilty of an offence, he added.
On the removal of  James to ensure a free and fair investigation into the matter, the HYC said, "James K. Sangma, being the Minister I/c power department and given the fact that the power department is also an interested party in the 'alleged' scam and multiple irregularities, it is but fair that the power minister is relieved of his portfolio," Synrem said.
According to the HYC leader, the  CMD of MeECL Arunkumar Kembhavi should also be removed from the post of Director (Finance), MeECL and he should not be appointed in any capacity in the MeECL or its subsidiaries or in the power department till the completion of the inquiry.