Feature
Ice treatment for skin to beat the heat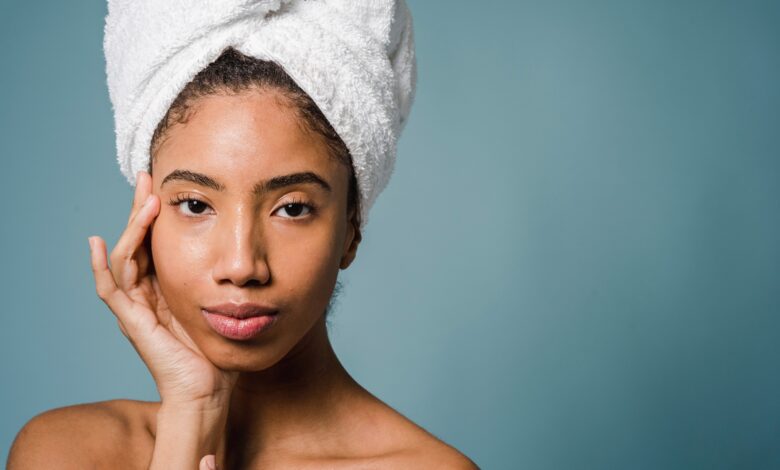 Beauty basics with SHAHNAZ HUSAIN
Looking to chill out in the hot season? Well, your face does too!
The heat is on the rise. When the weather changes, the needs of the skin also change. This means we're constantly on the lookout for treatments that will keep us cool.
Applying ice to skin for beauty purposes is known as cold therapy. It's routinely used in the treatment to eliminate puffiness, reduce oiliness, ease acne and boost the skin's healthy glow. Cold facials are especially beneficial for summer days.
With sunburn, inflammation, redness and acne on the rise in these times, a way out can be found for it right in your kitchen — apply ice to your face.
Not sure how? Read on to see all that you can freeze to make your own beauty-boosting ice cubes to get supple, attractive and radiant skin.
Aloe Vera ice cubes
Aloe vera is known as 'nature's beauty secret'. These aloe vera ice cubes not only cool and soothe the skin, but also heal sunburnt skin. Take one bottle of natural aloe vera gel that's inside an aloe vera plant. Choose an aloe plant with mature leaves growing near the base of the plant. If there are no leaves growing at the root of the plant, then it is not ready for harvesting. Pour the gel into an ice cube tray. Fill each reservoir of the ice cube tray three-quarters of the way with aloe gel.
You can pour 2-3 drops of essential oil in each section and let it freeze in natural way for a few hours. You can also add marigold flowers to enhance cooling as marigold is a natural anti-oxidant and can heal burns and other skin irritations.
Basil and aloe vera calming combo in the icy goodness is also a great remedy for sunburn.
Take a few basil leaves in a cup of water and grind them. Add 2 tablespoons of natural aloe vera gel and mix. Keep the mixture in an ice-cube tray and let it freeze for a few hours and use it as per your convenience once or twice a month by rubbing them directly over your face and neck areas till you feel numb and the cube melts.
The regular use of aloe vera cubes on the skin will help fight infections, soothe sunburns, skin eruptions, black spots and even acne.
Rose Water ice cubes
This is an amazing technique to give an instant and immediate glow to your skin.
Mix together 1 cup of concentrated rose water with a cup of water and add in rose petals in ice cube tray. For extra cooling effect, you can add in peppermint essential oil or rose essential oil for an extra rosy glow. Freeze and your rose ice cubes are ready!
When ready for your facial treatment, boil some water and pour into a large bowl. Place your face over the steaming bowl with a towel over your head for max five minutes or till you feel convenient with the steam. Next, grab one of your rose ice blocks and gently roll the ice all over the face and neck. Finish off with a spritz of rosewater.
Alternatively, mix 1/2 cup each of rose water and witch hazel. Stir them well and put in a jar. Pour the mixture into each of the ice cube tray and allow it to freeze for a few hours, and your rose ice cubes are ready.
Take rose petals, preferably pink or red, from garden or flower market. You won't need the stems or leaves, just the petals. Next, give them a good rinse and transfer into a large pot. Add just enough water to cover all of the rose petals. Cover the pot and let it simmer for about 15 minutes or until the petals have lost colours or even longer so the petal starts to almost brew. Remove the petals out of the rose water pot and transfer the remaining liquid into a jar. Pour over ice cube trays and stick them in the freezer. You can use when you require.
Green Tea ice cubes 
This popular beverage is rich in antioxidants and flavonoids that help reduce the rashes and scars, fight ageing, kill bacteria, repair sun damage, and soothe irritated skin.
Brew 2 green tea bags in boiling water for 2-3 minutes. Avoid adding too much water to get concentrated solution. Take tea tree essential oil and add 2-3 drops in each section of your ice tray.
After it cools down, add your green tea to each section of an ice cube tray and place it in the freezer for 2-3 hours or until the solution becomes totally solid. Please ensure that your ice tray should be totally clean and free from any bacteria. Use this every other day gently moving it on your skin, especially around the eye/neck areas.
How to use these:
After using a cleanser, take one of the ice cube and hold it on to the pimple for a while. You will realise that it numbs the area. Depending on your pimple, you will see the results within a short period of time.
Cucumber & Lemon ice cubes 
Blend cucumber and the juice with a lemon to make a puree. Add just enough water to blend for desired consistency. Mix it well until smooth.
Add a few drops of lemon and pour it evenly into an ice-cube tray. Freeze it for a few hours, preferably for overnight and apply cold for maximum effect.
Before using, allow the cube to sit for 30 seconds or so to soften slightly. Gently rub the cube over your face and neck, using the icy slush to exfoliate. It can sit on your face for 5-10 minutes before you rinse.
Freeze the cucumber water in trays. You can add herbs like basil, mint or lemon juice in them for extra flavour. Put them in freezer and allow them to settle overnight to form solid state. You can use them as per your convenience.