International
Israel sees India as 'huge friend', wants to strengthen ties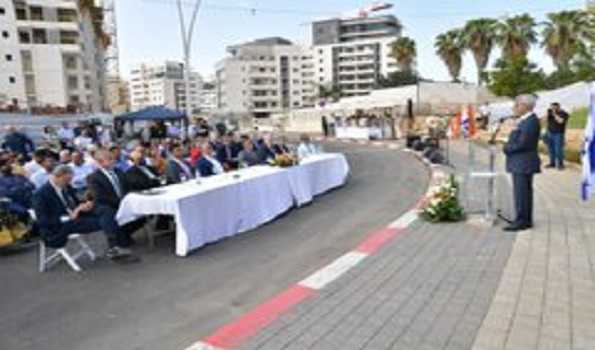 Jerusalem/New Delhi, Oct 20 (UNI): Israeli Prime Minister Naftali Bennett, during his meeting with External Affairs Minister S Jaishankar on Wednesday, said his country views India as a "huge friend".
In their bilateral meeting which took place in the Prime Minister's Office in Jerusalem, Prime Minister Bennett, after sharing a warm handshake with EAM Jaishankar, said: "I can speak on behalf of Israelis, we love India."
"There's a sort of consensus in Israel, we view India as a huge friend and the Indian people, and we're looking forward to expanding the relationship in all fields, in all dimensions, and look forward to a very productive meeting," he added.
Jaishankar, in his remarks, conveyed the greetings of Prime Minister Narendra Modi and said he had the honour of accompanying PM Modi during his historic visit to Israel in 2017.
"We are today, I think, at a very important stage of our relationship because things have gone very well for us, it has opened up a whole lot of possibilities. So I think the challenge is how to work to take our relationship to the next highest level," Jaishankar said.
Jaishankar also called on Israeli President Isaac Herzog. He said his conversation with President Herzog covered changes in the geopolitical landscape. President Herzog in his comments praised the flourishing Israel-India relationship and stressed on promoting and strengthening the ties.
"Deeply appreciate his visible commitment to taking our bilateral ties to the next level," Jaishankar tweeted.
Herzog tweeted on the talks: "Two ancient nations, two proud democracies. Energizing discussion today with @DrSJaishankar, FM of our close friend and partner India. Great promise for Israeli-Indian collaboration on tech, trade, energy and more. There is so much we can do with our combined creativity."
Israel joined the International Solar Alliance on Monday, with Israeli Energy Minister Karine Elharrar signing the agreement.
On Monday, the EAM along with Yair Lapid participated in a video conference with US Secretary of State Antony Blinken and UAE Foreign Minister Abdullah bin Zayed. The four top diplomats agreed to establish a forum for economic cooperation and to meet in person at the Dubai Expo 2020 in the coming months.