Headlines
James rules out resignation over Saubhagya scandal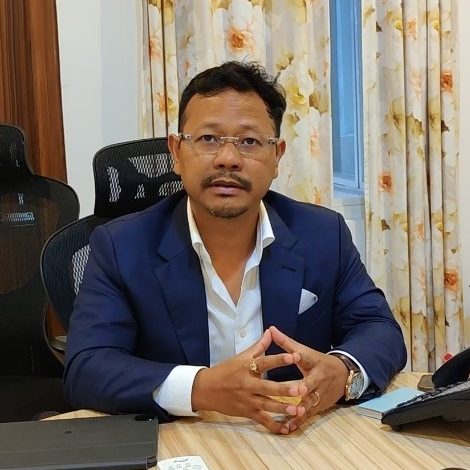 Shillong, July 6: Power Minister James Sangma has ruled out his resignation following the findings of the preliminary report of the Comptroller and Auditor General (CAG) regarding the Saubhagya scheme.
Under the central scheme, poor households will get electricity.
A local English daily quoted the CAG report stating that the Power Department provided undue favour to a Delhi firm, M/s Satnam Global, by awarding the turnkey scheme, causing a loss of Rs 149.12 crore.
"The question of power minister resigning does not arise. I would take moral responsibility and resign if there were merits but here unfortunately there is no merit," James told reporters on Tuesday.
To a repeated question on his resignation following the leak of the CAG report, Sangma said, "The inquiry commission is going to see everything, what happened, what are the problems, illegal practices and other issues will be probed".
To a question, James said the bidding process has been carried as far as the scheme is concerned and the matter has been taken up by court.
"Several agencies, including Rural Electrification Corporation (REC), monitored the entire process and if the discrepancies are there, all the agencies will be at fault," he said.
To a question on the corruption in the Saubhagya scheme, the power minister said the fact-finding team will examine the matter and appropriate action will be taken.
When asked about the presumptive clause in the CAG report that mentions about the loss to the state exchequer, like the 2G scam, James said, "I don't want to go into the details, it will be premature for me to make a statement."
He said the commission of inquiry will not only examine the Saubhagya scheme but also other alleged irregularities in the MeECL.
"The government will pursue the matter and take action and the process is in place, the commission will sit soon. There is a systematic rot and the financial problems will come to light. We believe in transparency and accountability and hence the inquiry commission is there," he added.