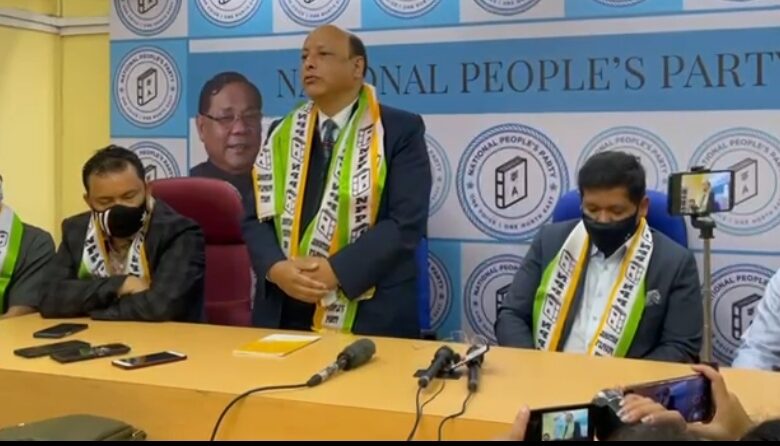 Shillong, Oct 11: Chairman of grand council of chiefs, John Kharshiing joined NPP on Monday. Earlier in 2012, he had joined the Congress after leaving UDP.
Curiously, John's sister Agnes Kharshiing and her associate Amita Sangma had faced brutal attack from a group led by NPP leader from Jaintia Hills Nidamon Chullet in November 2018. The case is still pending.
Earlier, after joining the party, John said  following his resignation as the Congress vice president, he has not associated with other political parties for the past two years.
"After analysing the performance of the NPP-led government, I have decided to join the party", he said.
John praised the initiatives of the MDA  government, including passing a resolution for implementation of ILP and the efforts to resolve boundary talks with Assam.
He said Covid-19 situation was also well managed by the government.
John also lauded the government for  the MGNREGA implementation.