State
KHADC introduces village and town council bill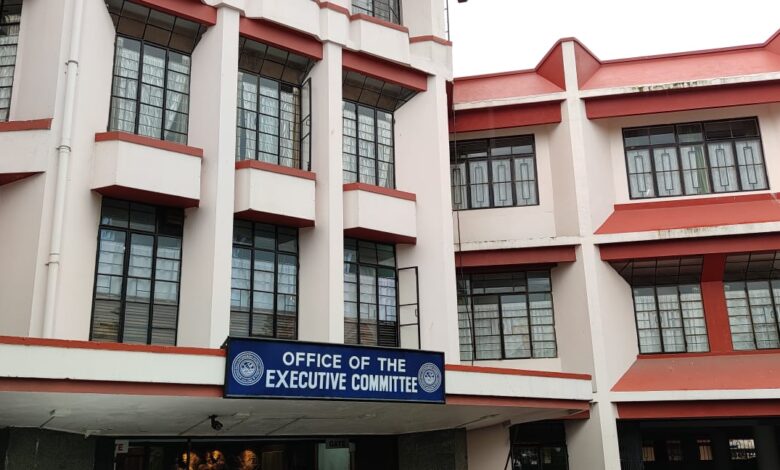 Shillong, Nov 8: The Khasi Hills Autonomous District Council (KHADC) has introduced the KHAD (Village and Town Development Council) Bill, 2021.
The legislation seeks to deal with the welfare and socio-economic development of the village under the administrative control of the traditional bodies.
Tabling the bill during the first day of the council's autumn session, KHADC chief Titosstar Well Chyne said, "Whereas it has become expedient to streamline and to provide for an efficient village and town development administration which is transparent, accountable and to strengthen the time tested Khasi system of democracy and social custom."
The bill said there will be a Village Development Council (VDC) in each and every village and a Town Development Council (TDC) in each and every town constituted by the Dorbar Shnong and duly approved by the chief and executive committee of the district council.
The aim of both bodies is for planning and implementation of developmental activities within the villages and towns in the autonomous district of Khasi Hills.
The councils will be under the control and supervision of the Dorbar Shnong and it will be accountable to the Dorbar Shnong.
The VDC or TDC will be a permanent non-hierarchical body and the decision-making will be based on simple majority.
The headman will be the ex-officio chairman of the VDC or TDC while the office bearers including vice-chairman, secretary, joint secretary, treasurer will be elected by way of secret ballot voting and simple majority. The term of office will be for five years.
According to the bill, in area where there is no Dorbar Shnong, the executive committee after consultation with the chief and his Dorbar will constitute the VDC in the village or TDC in the town.
Political parties are barred from participating in the election.