Headlines
Many MLAs, leaders set to join BJP, iterates Hek  
Change of leadership upto MDA partners to discuss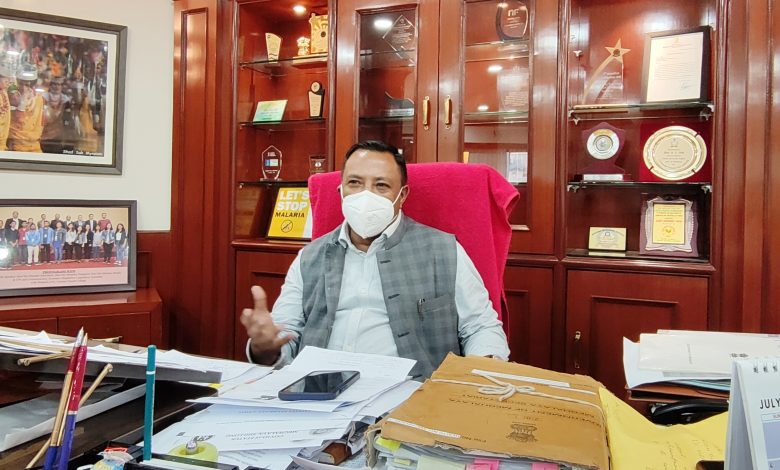 Shillong, July 5: BJP leader and cabinet minister AL Hek, who is ready to lead the party and a BJP-led government if elected to power in 2023, reiterated that many MLAs and leaders from other parties will join BJP ahead of the polls.
Hek had told in the past too that many MLAs will join the party.
Hek told reporters on Monday that he is hopeful that many will join at an appropriate time to strengthen the party.
To a question, Hek said he is ready to take over the post of the party president if such a decision is taken by the Centre.
"I will not shy away from the responsibility if the central leadership asks me to take over the leadership", Hek said.
The two factions of the party are supporting either Hek or the current president Ernest Mawrie.
There have been complaints against Mawrie after many leaders have left the party.
Hek said he is aware of the development and stressed the need of unity in the party.
On Sunday, the BJP national Council member, Bashailang Khongwir had said Hek as cabinet minister can  take over as state president if it is the wish of  majority of state party leaders and functionaries.
Response to Mukul Sangma
After the CLP leader Mukul Sangma raised the demand for a change of leadership in the MDA, Hek said it is the prerogative of the MDA coalition partners and not of the Congress.
In his response, Hek said,"I cannot tell the Congress party you have to change your president, it is their responsibility. I saw reports of the rumblings in the Congress on the issue of the president, why should I interfere. It is for them to decide on their own. The same thing applies to the MDA, it is our duty to decide."
Hek also said the MDA partners are working together under Conrad Sangma and there are no issues.