State
Meghalaya HC lists police scam hearing for Oct 19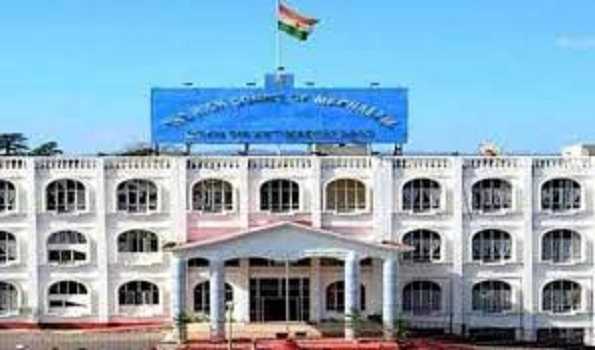 Shillong, Oct 17 (UNI): A division bench of the Meghalaya High Court on Monday listed further hearing on October 19 with regard to a case related to an alleged scam in the state police department regarding the purchase and usage of vehicles.
"At the request of the state, let the matter appear on October 19, 2022," a bench comprising Chief Justice Sanjib Banerjee and Judge W. Diengdoh said.
"The report, in terms of the order dated September 30, 2022, should be filed in course of October 18, 2022," the High Court directed.
Hearing a PIL filed by former diplomat Riewad V. Warjri and another citizen against illegal procurement of vehicles by some officials of the Police Department in the recent past, the bench on September 30 had directed the Home Department secretary to file a report about the action taken against those officials prima facie found to be involved in the scam.
The petitioners claimed that different vehicles had been purchased by the Police Department since 2019 without any valid sanction from the competent authority and also 29 official vehicles were in the personal custody of the then Assistant Inspector General (Administration) of the Meghalaya Police.
The petitioners expressed their concern that despite there having been some hue and cry after the matter surfaced, there may be an attempt to cover up the entire episode.