Headlines
Minister to visit Marten dumping site on July 31
Action after Seng Samla Mawlai , Pyllun locks gate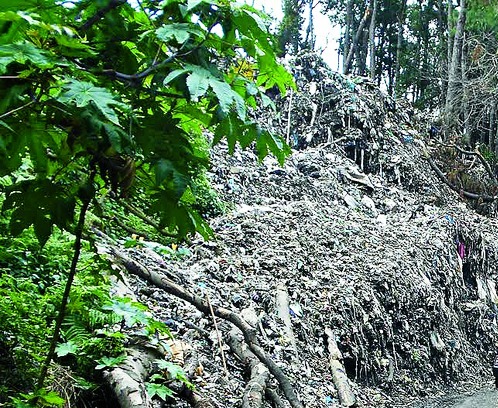 Shillong, July 21: After the protests from the members of Seng Samla Mawlai , Pyllun, who locked the gate of Marten dumping ground, the government has invited them for a joint inspection of the area on July 31 to find a solution.
The organisation protested and did not allow garbage trucks to enter the site as the Urban and Municipal Affairs Minister Sniawbhalang Dhar did not visit the area even after the expiry of 14 days.
The assurance to inspect the area was made by the minister on July 6.
In the letter addressed to its general secretary, the Chief Executive Member of Shillong Municipal Board invited him to be present on July 31 at 12 noon at the disposal site as the minister will be inspecting the site to address the issues and concerns.
There has been a demand to shift the garbage dumping site at Marten to any other area and there were also concerns about dumping biomedical waste without proper treatment.