National
Modi chants 'sabka saath' mantra on NDA's 7th anniv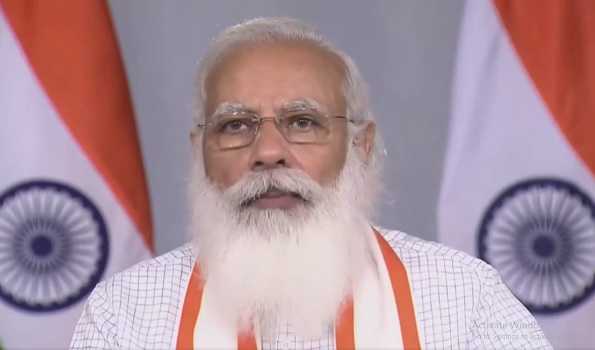 New Delhi, May 30 (UNI): Prime Minister Narendra Modi on Sunday, during his monthly radio broadcast 'Mann Ki Baat', claimed that his government followed 'Sabka-Saath, Sabka-Vikas, Sabka-Vishwas' (everyone's cooperation, development, trust) as the BJP-led NDA government completed seven years in office at the Centre.
On the achievements of the seven years of his government, Modi said, "Whatever we have accomplished in these seven years, it has been of the country, of the countrymen. Together, we have experienced many moments of national pride in these years."
"When we observe that now India moves ahead not with the thought and pressure of other countries but with her own conviction, then we all feel proud," he said.
He said in the midst of this pandemic, India is moving forward with the resolve of 'service and cooperation'.
"In the first wave, we fought courageously; this time too India will be victorious in the ongoing fight against the virus. Be it social distancing, rules related to masks or vaccines, there should be no let-up in our efforts," the Prime Minister said.