Infotainment
Montero features in Barack Obama's fav music of 2021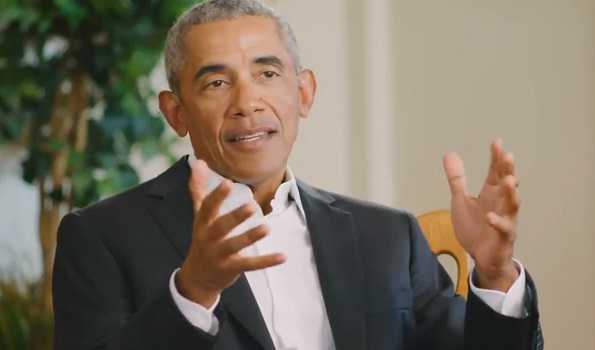 New York, Dec 18 (UNI): Former US President Barack Obama has released his top 20 list of favourite songs from 2021, and 'Montero (Call Me by Your Name)' by American rapper and singer Lil Nas X that bagged a number of awards through the year, has featured in it.
The other songs on Obama's year-end list are Mitski's The Only Heartbreaker, Carlile's Broken Horses, and Lizzo's Rumors with Cardi B. The Obama's Favorite Music of 2021 is not to be confused with his summer playlist.
The 44th US president's playlists are usually diverse genre-wise and 2021's is no exception.
He has handpicked songs from the pop world (Yebba's Boomerang), reggaeton (Aventura and Bad Bunny's Volví), hip-hop (Nas' Nobody with Lauryn Hill, Isaiah Rashad's Headshots), and a there is a heavy helping of indie rock, with Parquet Courts, Courtney Barnett, the War on Drugs, and Wye Oak all on the list.
Obama's picks include songs from other's list of top 50 Best Songs of 2021, including Montero (Call Me By Your Name), The Only Heartbreaker, and Morray's In My Blood, Parquet Courts' Walking at a Downtown Pace.
The former president previously shared his top books and movies of the year.