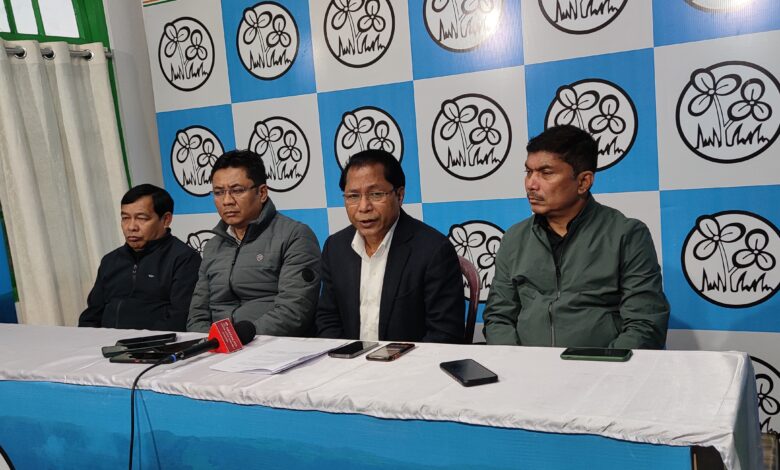 Shillong,Nov 23: The Opposition Leader Mukul Sangma criticised both Assam and Meghalaya governments for blocking the entry of commuters and victors to Meghalaya besides suspending the mobile internet.
Addressing a press conference here on Wednesday, the AITC leader said that the stand of both the governments have caused inconvenience to the people of both the states.
He reiterated that the incident is not all related to two communities but a situation where precious lives have been lost at the hands of police personnel from Assam.
"We demand the arrest of police personnel involved in the incident", he said.
While taking exception, Mukul also said during his tenure, the suspension of mobile internet was not restored to.
AITC announces ex-gratia of Rs 5 lakh each.
The AITC central leadership approved Rs 5 lakh each as ex-gratia for the relatives of victims of Mukroh firing incident.