Headlines
Mukul will chart his own course, I am ready to contest from Songsak: Champion Sangma
Shillong, Nov 24: Former chairman of GNLA, Champion Sangma, who is determined to contest from Songsak, East Garo Hills on a  Congress ticket, claimed that the CLP leader Mukul Sangma,who represents the constituency, will chart his own course .
He also indicated that Mukul may go back to his former constituency, Ampati, who is currently represented by his daughter Miani D Shira.
"I will follow my own course of action and he (Mukul) his own path", Champion said.
To a question on why he joined the Congress, Champion said he comes from a Congress family and his parents and grand parents were part of the party.
"Me and Nihim Shira (NPP) will be the main candidates to contest the seat', Champion said on phone.
MPCC president Vincent Pala recently met Champion in Garo Hills and the latter also campaigned for the Rajabala candidate in the just concluded bypoll.
'NPP misused official machinery' 
Champion alleged that the NPP misused its official machinery and arrested only Congress men following the incident of assault between Congress supporters and those of NPP,  prior to Rajabala bypoll. As the arrested persons were not able to come out, this has benefitted the NPP, he alleged.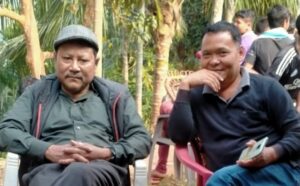 'GNLA days not to affect candidature' 
When asked what will he do if the NPP revives his pending cases related to GNLA, Champion said he has faith in the judiciary and the Supreme Court had already released him on bail on several pending cases.
"Only one or two cases are pending and that will not deter me from contesting the Assembly polls", he asserted.