Business
NEDFi contributes Rs 9 lakh to CM relief fund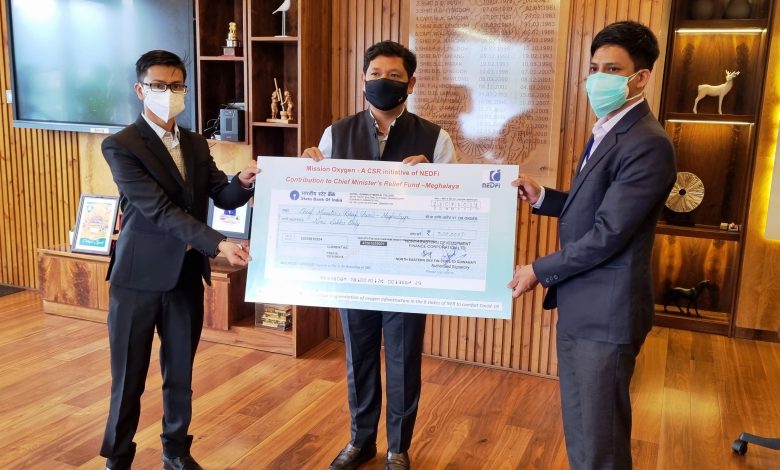 Shillong, July 27: North Eastern Development Finance Corporation Ltd (NEDFi), a public financial institution contributed Rs 9 lakh towards the Chief Minister's Relief Fund.
P.Rymmai, BM, NEDFi  Shillong handed over the cheque to the chief minister Conrad  Sangma at the CM's Secretariat on Tuesday.
NEDFi under its Corporate Social Responsibility (CSR) has adopted "Mission Oxygen" programme for supporting the cause for up-gradation of oxygen infrastructure in all the 8 Northeastern states. The amount is to augment oxygen infrastructure towards the fight against Covid-19 in Meghalaya.
Under the initiative, the corporation has also sanctioned Rs 2 lakh each as contribution to three private hospitals in Shillong.
NEDFi provides support to first generation entrepreneurs through its various loan schemes and also provides mentoring services to entrepreneurs through its Business Facilitation Centre.